Data is continually being gathered from devices that supply metrics to understand how the human workforce is working with its machine counterparts to fulfill patient needs better.
Fremont, CA: More patients choose online pharmacies due to the shifting consumer demand in regard to high drug prices, an increased preference for e-commerce, previous authorization process, and multiple levels of insurance providers.
There has been a rise in implementing advanced technologies in the pharmacy business because it offers safe filling and generates engagement with their customer base.
Internet of Things
Online pharmacies use the Internet of Things to drive smart systems like automated filling machines, inventory management, and PIM, which will provide responsive connectivity and optimization.
Patient Access to Online Ordering
Online pharmacies can carry a wide range of medications without accounting for retail space, increasing the number of therapeutic options available to patients and their doctors. Medications can be ordered through a secure payment system through a web portal with prescriptions faxed or emailed like traditional pharmacies.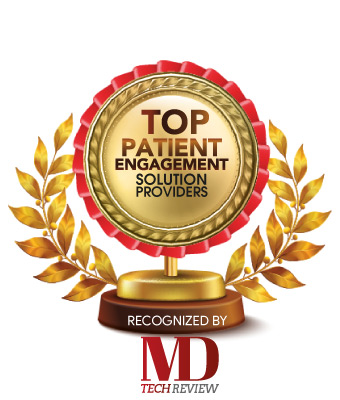 Information Silos
Online pharmacies use product information management systems (PIMs) that combine electronic pharmacy records and CRM platforms to provide an omnichannel data repository as they manage and verify patients' prescription fills.
This helps the pharmacies to understand the patient's medical history and how it relates to their current prescription needs and how these can be met by inventory in real-time, providing a one-stop-shop for the data they need to ensure patient safety.
As these information channels feed into and are, in turn, fed by each other, staff and patients alike are left with more information and engagement in the therapy.
Personal Drug Importation
Patients can order up to a three month supply of medications except for controlled substances under the current US policy, with no additional duties or customs fees apart from shipping charges. To capitalize on this standard, online pharmacies are embracing a patient-centered approach to technology that could serve the industry well if adopted across the board.
Automated Patient CRM
Online pharmacies are adopting CRM automation to help manage customer interactions through text, email, and social media. It keeps the patient engaged with their wellness and their pharmacy and increases compliance. It also offers talking points for the patient's interaction with their physician and helps increase their patient's confidence in their pharmacy of choice.
Automated Filling Systems
Automate filling systems offer speed and controls labor costs and also help in inventory management. It helps feed information back to the PIM, which helps reduce low stocks and notify pharmacy technicians when a hopper refill is expected.
See also: Top IoT Companies