Over 2.2 Million otherwise healthy Americans end up in Emergency Rooms annually with unexpected yet preventable dental emergencies costing an already strained Healthcare system billions of dollars. Dental pain can be one of the most debilitating conditions resulting in documented cases of people resorting to pulling their own teeth when access to a dentist is limited or unavailable. Most dental offices are closed in the evenings so dental patients often end up waiting 2-4 hours in emergency rooms looking for relief only to leave with Opiod pain medications, antibiotics, and a prescription to find a dentist. Dentulu is on a mission to solve this growing problem with their one of a kind Teledentistry platform.
As a 3rd generation Dentist, Dr. Arash Hakhamian CEO and co-founder of Dentulu, has witnessed the growing need for the population to have quick access to dentists and medical doctors. With the help of several other dental professionals and a team of in house developers, Dr. Hakhamian and his co-founders designed the first intuitive dental mobile app, Dentulu, which was recently awarded the coveted Cellerant "Best of class" award as the best Teledentistry Company in 2020. With initial support from Google, Dentulu raised enough capital to introduce the world's first app for Mobile Dentistry providing an Uber like app to bring dentistry to the doorsteps of patients who have a hard time making it to the dental office. "Our goal is to increase access to preventative and emergency care for millions of patients through Mobile Dentistry and Teledentistry. With an emphasis on enhancing communication and prevention, we aim to improve access to care by bringing dentistry to the patients and hopefully keep them out of the ER and Urgent Care," says Hakhamian.
In an interview with MD Tech Review Magazine, Hakhamian shares insights about the app and how it benefits millions of patients in getting proper access to dental care, on demand.
Please tell us more about Dentulu and its features?
Dentulu provides a simple & secure virtual connection between patients and dentists through HIPAA compliant messaging and video calls. The app allows patients to connect with a local dentist within minutes while allowing the dentists to acquire new patients and help emergency patients by sending electronic prescriptions to their pharmacy. Dentulu dentists can make same-day or next day appointments preventing patients from having to go to Emergency Rooms for dental pain relief while providing Emergency Rooms a reliable place to refer their patients after they are discharged. Another interesting feature of the app is its ability to digitize all of the dental forms and consents allowing patients to sign digitally while reducing in-office printing and Covid-19 exposure. Dentulu allows functional booking and tracking of all aspects of dental treatments and can also generate medical and dental clearances in a digital format while enabling users to make payments directly within the app.
Dr. Hakhamian explains that "Dentulu also provides the world's first consumer mouth cameras that allow dentists to see inside the patients mouth from thousands of miles away!" Dentulu's consumer intraoral cameras can be purchased from their dentists or directly from Dentulu and assist in educating patients while creating a direct link to the dentist which also serves as a patient retention tool for participating dental practices.
How does Dentulu connect patients with dentists?
Dentulu maintains an in-house recruitment and auditing division who seeks out board certified licensed dentists and specialists that stringently adhere to all the healthcare regulatory standards to serve its patients. The app is available for free downloads on Android smartphones, iPhones, tablets, or directly on their website at
www.dentulu.com.
Dentulu is an award winning platform made by Dentists ushering in a technology revolution and shaping the future of mobile dentistry and teledentistry around the world
With its simple and easy interface, patients can create their profile and get started within minutes. Dental professionals can also download the app and register themselves and take advantage of the many free features Dentulu provides to dentists around the world. To adhere to stringent dental standards, the company first verifies each professional's profile before making it live and available to the public.
The app allows clinical collaboration between clinicians, dentists, and other specialists as well. Mobile dentists can also incorporate the Dentulu platform into their mobile dental practices. Dentulu matches patients with local mobile dentists and hygienists helping elderly patients, disabled patients, and even busy patients find a dentist that comes to their home avoiding the traditional brick and mortar dental office for certain procedures.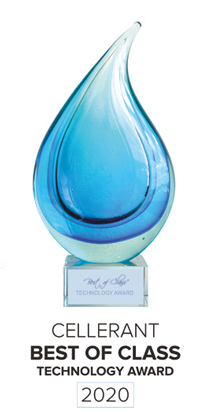 Could you share a few customer success stories with us?
"I had a patient who gradually grew old and got bedridden. As it was difficult for him to step out of his home for dental care, we helped him use Dentulu. With its help, we could provide him the virtual assistance through calls and videos. If needed, we could send our dentists or a hygienist to go onsite and perform a dental cleaning service for him," explained Dr. Hakhamian."
Dr. Hakhamian continues "This app has helped thousands maintain their oral health, but as dentists, it also helped us retain our clients."
"In another instance, an eight-year boy had fallen and knocked out all his front teeth. It was late at night, and his mother was unable to find a dentist. Through our app, she called us, and within five minutes, we were able to connect. We gave them instructions and immediately scheduled an office visit the same night, treated him, and saved his teeth.
Instead of the mother wasting precious time calling random dentists on Google or Yelp, our app gave her immediate and secure access to an emergency dentist nearby. This is the USP of our technology, where we can help a patient immediately by getting them the care they need when they need it most. I would call it the Uberization of dentistry."
How has Dentulu positioned itself during the COVID-19 pandemic?
During the COVID-19 pandemic, many dental clinics were shut down resulting in even more patients ending up in the last place we want dental patients, Emergency Rooms. While many companies tried to capitalize on this problem by commercializing Teledentistry, Dentulu made its app available for free to all dentists in order to minimize the additional burden on dentists, emergency rooms, and patients. Through our app, patients could easily reach out to a licensed dentist within 10 minutes, get the medications they need, and even get screened for Covid-19 before making an appointment to come into the office.
Earlier, the insurance companies were not paying for teledentistry services, and there was no financial incentive to implement the technology, but now the insurance companies are on board and even promoting Teledentisry. This is helping dentists to generate additional income while protecting their patients and staff. Also, many states have recently relaxed the laws allowing mid level practitioners providing mobile dentistry to go directly to the patient's homes, hospices, senior centers, or even hotel rooms.
What is the roadmap look like for Dentulu?
Dentulu will be recognized as the best of class Teledentistry platform at the 2020 American Dental Association world symposium and will continue to be a dental company by the dentists for the benefit of dentistry and dental patients across the world. Dentulu is fast growing into an international company and making their software available in multiple languages. The company is currently creating software for various insurance companies across Italy, Mexico, Australia, Brazil, and Canada, leveraging an opportunity to increase access to care across the world.
While expanding its research and development into Artificial Intelligence and machine learning, Dentulu also plans to reach medical verticals by bringing doctors and physicians on the platform to communicate with dentists through fully integrated and enhanced telemedicine services.