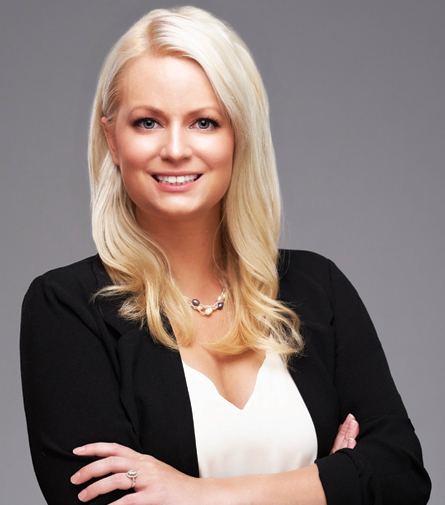 Rachel Robinson, President and Founder
Today, as teletherapy services are much sought after by many, it's important to note that online therapy's service modality is about connection and relationships, more than technology. As a company providing teletherapy services for over five years, DotCom Therapy has truly worked to make the online experience as "tech-free" feeling as possible to engage through technology but connect through humanity.
DotCom Therapy believes everyone deserves the very best therapy despite their location, and to that end, it has hand-matched children and adults with the therapist best suited to their individual needs. They are connected through the company's one-of-a-kind online platform and app, Zesh. Following is the conversation that MD Tech Review had with Rachel Robinson, the president and founder of DotCom Therapy, to understand their focus on utilizing technology-enabled teletherapy to create relationships and human connection.
What are the market pain points that have manifested as opportunities for DotCom Therapy?
Therapist shortages, high caseloads, and a growing need for therapy services have contributed to our specific approach and created new growth opportunities. As a therapist myself, I have seen firsthand the pain points clinicians and their patients face. Long waitlists and out-dated documentation systems lead to reduced outcomes and satisfaction. Due to many of these pain points, we recently released a new therapy experience—Zesh™, by DotCom Therapy. With Zesh, users can connect with the right therapist based on need, not location. In 5 easy steps, users match with a highly-trained DotCom therapist to schedule initial consultations and ongoing sessions that take place wherever the user is, at a time that works for them.
Additionally, and most significantly, COVID-19 has presented a new normal with how we receive services. Adoption of telehealth has been fast tracked. We believe that in removing location as a barrier, we can educate, elevate, and empower our communities through direct services, professional development and supportive collaboration.
How is DotCom Therapy increasing access to convenient, high-quality, and affordable therapy services and redefining therapy?
In launching Zesh by DotCom Therapy this year, we allow users to connect with a specialized therapist immediately. Our therapists are the best of the best as our hiring pool is nationwide. Similar to ride-sharing apps, or platforms in the sharing economy, Zesh allows users immediate access to the services they need for speech therapy, occupational therapy, mental health counseling and behavioral health (coming soon).
Users can connect with the top therapists wherever and whenever.
Outside the 9-5, our therapists work within each users' specific schedule—making therapy much more accessible and realistic. We are putting the client back in the driver's seat.
Zesh allows users immediate access to the services they need for speech therapy, occupational therapy, and mental health therapy
Please elaborate on the salient features and functionalities of your platform? Also, tell us about the enterprise partnerships that DotCom Therapy has with education and healthcare systems across 38 states and private clients across five countries as to how this helps you deliver a comprehensive solution to everyone, everywhere?
The top features of DotCom Therapy and Zesh overall include flexible scheduling, proprietary therapist matching, user accessibility, data capturing to optimize experience and promote best outcomes, and utilization and progress monitoring.
Our enterprise partnerships enable us to continue to lead the industry with expertise and best practices in this newer service modality. We work with partners such as the International Board of Credentialing and Continuing Education Standards (IBCCES) to set a precedent for quality services via teletherapy. As an organization, it is imperative that we set the tone for users and the entire industry to seek the most ethical, quality, and effective teletherapy services.
As per our mission—to make therapy available to everyone, everywhere, we work with families and individuals despite the location. Utilizing the true power of technology as a means of connection, we welcome any user we can ethically and appropriately serve both in the United States and beyond.
Could you illustrate the teletherapy services that DotCom Therapy offers, with the help of a customer success story?
Prince George's County is the second-largest school system in Maryland with over 130,000 students and close to 15,000 students in special education. The county was struggling with the nationwide shortage of speech-language pathologists and thus they began looking for other options to support their students. That's how their partnership began with us. We provided the county with a pilot which helped them gauge the usefulness of our teletherapy services.
Physically, emotionally, mentally, developmentally, our expert therapists were equipped to serve Prince George's County students at the level they were currently in. With DotCom Therapy, they had access to the top therapists in the nation on their schedule and within their budget. A quote we received from a member of their team, Keith Blackson, says it all, "DotCom Therapy gives everyone the right zipcode."
What impact does DotCom Therapy's work culture have on its employees and clients? Is there any instance where your company's culture became a major selling point to your potential clients?
As a therapist-founded and run company, DotCom Therapy's culture represents the positive change we hope to make in the therapy and education industry. When I founded DotCom Therapy five years ago, I wanted it to be the best place for therapists to work. With that goal in mind, everything we do internally as an organization is two-fold, first and foremost, to support our employees, which in return helps us best support our users.
To support our therapists, we are one of the only teletherapy companies offering W-2 employment with benefits, instead of 1099 contracted labor. Additionally, our support structure is unparalleled, offering mentorship, training, and ongoing management for our therapists. As such, we were featured on Forbes list of Best Startup Employers 2020.
How has DotCom Therapy delivered best-in-breed solutions for the Remote and TeleHealth space and is poised to march ahead in the same fashion when it comes to responding to its clients' needs. Can you provide us a sneak-peak as to what lies ahead for your firm?
We've only scratched the surface on eliciting real change in how people receive and deliver therapeutic services. Keep an eye out for us as we venture into the healthcare space. Our vision is to ensure therapy services are within reach for everyone.