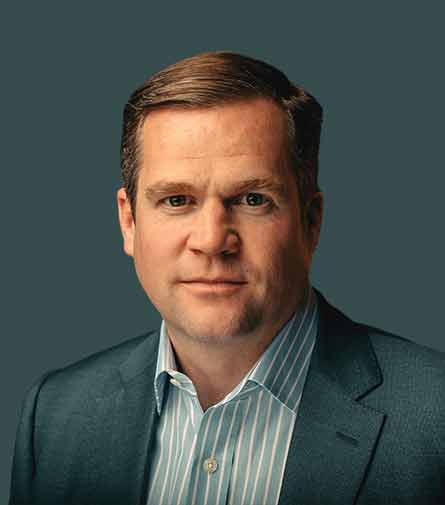 Greg Bullington, CEO and Co-Founder
Blood culture contamination remains a significant pain point for clinicians and healthcare professionals. Blood cultures collected with imperfect technique and process can result in inaccurate diagnosis of blood stream infections including sepsis, leading to unnecessary treatments, adverse drug-related events and increased healthcare costs. Accurate and timely sepsis testing is crucial to providing the right diagnosis and treatment. However, due to false-positive blood cultures and the risk of misdiagnosis of sepsis, many patients receive inappropriate antibiotic therapy. Therefore, healthcare professionals are continuously looking for various strategies to reduce contamination rates. Here, Magnolia Medical Technologies, a company specializing in total specimen integrity, develops, manufactures, and markets innovative devices that improve the accuracy of critical laboratory tests and reduce blood culture contamination. In an interview with MD Tech Review, Magnolia executives, Greg Bullington, CEO and Co-Founder, and Bob Gerberich, Chief Commercial Officer, share their insights on how their cutting-edge proprietary technology improves the accuracy of diagnostic test results. The company focuses on eliminating the preventable error of blood culture contamination and false-positive diagnostic results for sepsis to prevent patient harm and improve patient care.
Please give us a brief background of Magnolia Medical Technologies and describe the factors that led to the company's conception.
A longtime member of the College of American Pathologists Laboratory Accreditation Program and a prominent national pathologist, Dr. Richard Patton and I co-founded the company in 2008. As Chief of Pathology and Medical Director of Clinical Laboratories at UW Medicine/ Northwest Hospital & Medical Center in Seattle, Dr. Patton was frustrated by the persistent false positive blood culture results for sepsis diagnosis. Sepsis has long been a leading cause of death, readmissions, and increased healthcare costs across the country. The consistent inaccuracy in diagnostic outcomes for sepsis creates significant clinical confusion amongst physicians and complicates treatment decisions based on that information. Having been a part of autopsies throughout his career, Dr. Patton had seen cases where the ultimate cause of patient mortality was an antibiotic-associated complication. He recognized the contributing role of false positive blood cultures and the significant need to accurately diagnose bloodstream infections every time to determine appropriate treatment and to avoid unnecessary patient safety risk, morbidity and mortality. With a commitment to improve critical laboratory test results to significantly enhance patient safety, we set the company's initial foundation and focus on evidence-based medicine. After spending several years collecting data and developing our core technology, we designed a preassembled sterile vein-to-bottle closed system medical device to collect blood cultures. Our Steripath
®
Gen2 device, also known as the Initial Specimen Diversion Device
®
(ISDD
®
), is the only FDA 510(k)-cleared device indicated to reduce blood culture contamination. Steripath delivers up to ten times lower contamination rates compared to the manual diversion process we initially used and has shown up to a 92 percent reduction of false positives with sustained rates as low as 0.2% in published clinical trials.
Steripath saves significant hospital costs by eliminating unnecessary antibiotic treatment and improves patient safety by reducing the negative clinical consequences of potent broad sctrum antibiotics. Our mission is to establish a new standard of care for sepsis testing accuracy by partnering with our customers in their aim to eliminate blood culture contamination which directly drives antibiotic stewardship to help prevent antibiotic resistance and improve patient safety.
Our mission is to establish a new standard of care for sepsis testing accuracy by partnering with our customers in their aim to eliminate blood culture contamination to drive antibiotic stewardship, prevent antibiotic resistance and improve patient safety
Could you elaborate on the functionalities of your technology solution?
Traditional blood culture collection methods have high contamination rates that yield false positive test results and expose patients to the risk of misdiagnosis of sepsis, leading to unnecessary and inappropriate antibiotic therapy and extended length of hospital stay. This can lead to antibiotic-related complications, such as acute kidney injury and multi-drug resistant organism and Clostridium difficile infections that further contribute to antibiotic resistance. Hospitals can address this preventable error by adopting Steripath to significantly reduce blood culture contamination and drive antibiotic stewardship while materially reducing hospital costs. Steripath diverts and sequesters the initial 1.5-2.0 mL of blood volume, the portion to most likely contain contaminants. Once diversion is complete the device automatically opens a second sterile blood flow pathway to allow subsequent blood flow into the culture bottles for testing. Steripath's engineered approach to blood culture collection "engineers out" human factors that contribute to contamination and is clinically proven to reduce blood culture contamination. Our technology has proven to be significant in preventing patient harm, especially in the current COVID-19 pandemic, where many hospitals across the country have experienced a spike in blood culture contamination within emergency departments and ICUs. Our technology solution significantly reduces hospital costs by decreasing unnecessary treatment, extended length of hospital stays, readmissions and helps prevent patients from being exposed to other hospital-associated infections (HAIs) and conditions (HACs). According to a recent study published in the Journal of Hospital Infection, the use of Steripath ISDD is the single most effective intervention so far explored for reducing costs related to false-positive blood cultures and would save the typical 250-to 400-bed hospital $1.9 million and prevent 34 HACs including three Clostridium difficile infections every year.
Could you give us a customer success story?
Major academic institutions, military and VA hospitals, and large and small community acute care hospitals across the nation have all benefited from our technology. For instance, a prestigious teaching institution adopted the Steripath Gen2 technology for a hospital-wide phlebotomy study. They performed over 11,000 blood cultures using Steripath with zero contaminated blood cultures and zero false-positive central line associated bloodstream infections (CLABSI).
Bob Gerberich, Chief Commercial Officer
This data is pending submission or publication and constitutes the largest controlled clinical dataset ever documented with zero blood culture contamination events. Another major peer-reviewed published controlled clinical study reported that the adoption of Steripath resulted in reduction in contamination by 88 percent with a sustained contamination rate of 0.2% in the emergency department for 12 months.
What are the factors that differentiate your company from the other players in the market?
We are an evidence-based company and guarantee the clinical performance of our device. Supporting the adoption of Steripath, we have a team of subject matter expert clinicians that conduct a comprehensive practice change program with our hospital customers. Our team provides comprehensive training and education to ensure sustained practice change to prevent blood culture contamination. To complement this program, we just launched a major national initiative, "Mission to Zero
™
", partnering with hospitals across the country in their mission to eliminate blood culture contamination. We have already successfully launched this program in many hospitals with direct participation from hospital CEOs, Chief Nursing, Quality and Patient Safety Officers along with other key leadership and have a long list of pending launches. Additionally, we are engaged with the appropriate entities and organizations at the national and federal levels to impact change in blood culture contamination benchmarks to prevent patient harm, improve patient safety and support antibiotic stewardship.
What does the future look like for the company?
Blood cultures have been utilized in the diagnosis of infections for over 100 years. Over time, there has been an acceptance that errors in diagnostic test results cannot be avoided. We have broken the age-old presumption that the prevention of false-positive results is not possible. With robust and vast clinical data, we have proven that false-positive blood culture results are preventable when utilizing our technology. We have recently expanded our Steripath portfolio with the FDA 510(k) clearance and launch of the new Steripath Gen2 with integrated syringe and Steripath Micro Initial Specimen Diversion Devices. The Steripath Gen2 with syringe is designed specifically for hard stick patients and hospitals in which syringe collection is part of their blood culture protocol. The new Steripath Micro leverages the trusted ISDD
®
technology in diverting the initial 0.6-0.9 mL of blood designed for our most precious patients our most precious patients. Working closely with leading children's hospitals throughout the country, we have developed this new easy-to-use device for our most vulnerable patients with lower blood volumes. The successful launch of these new products has broadened our portfolio enabling us to address the wide variety of use cases, patient populations and blood culture collection applications. We are committed to establishing the new standard of care for sepsis testing accuracy with a focus on preventing patient harm by eliminating false-positive test results.