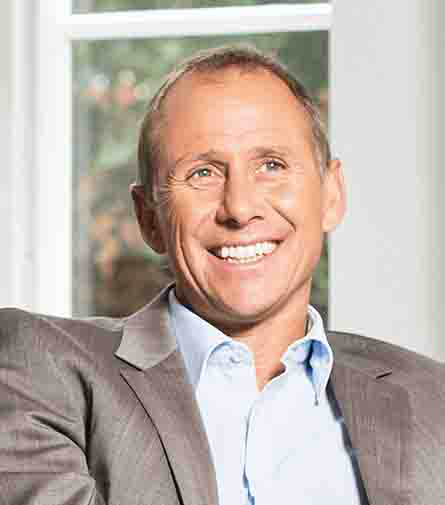 Dr. med. Andy Fischer, CEO and Managing Partner
The sudden COVID-19 wave that took the world by storm has accentuated a gaping hole in the medical industry: the growing need for telehealth and telemedicine programs. Even though telehealth programs were once the sphere of those with Cadillac health plans, the recent growth in adoption has proven broad-based interest in the benefits these programs can bring to patients and providers. From the opportunity to expand coverage to underserved populations, improve patient to physician engagement and control the costs of care, there are many reasons for healthcare systems to adopt telehealth programs. Despite these benefits, telehealth adoption rates remain low throughout certain parts of the world. Complying with state and federal regulations, the primary cost of investing in new technology and a deficiency of digital infrastructure have made it more difficult to adopt these services. This is where companies like Medgate create a difference.
With over 20 years of experience, Medgate is one of the leading providers of integrated outpatient health care in Switzerland and comprises four different corporate divisions. The first thing that came into being in 2000 was the Medgate Telemedicine Centre, Europe's largest medically operated telemedicine centre. In the meantime, the company also operates its own medical centres, the Medgate Health Centres, as well as a Swiss-wide medical partner network, the Medgate Partner Network. The Telemedicine Centres, the Health Centres and the Partner Network work closely and in an integrated manner.
Owing to the networking of telemedicine with medical centres as well as external specialists, primary care providers and hospitals, Medgate guarantees its patients comprehensive, efficient and high-quality care. In order to export the successful Medgate concept to other countries, Medgate International was founded as the fourth and youngest corporate division. The company has also launched the 360 ° healthcare initiative. With this Medgate positions itself in public as an integrated supplier and communicates its activities in this area. "Since 1999, we are treating and triaging patients in managed healthcare systems, saving insurers between 15-20 per cent. At present, our company is also present in South East Asia, the United Arab Emirates, Australia, India and Eastern Europe," states Dr. med. Andy Fischer, CEO and Managing Partner of Medgate.

Further, Medgate has strategically made its service offering easily accessible, straightforward and understandable for the patients. Similarly, the company also focuses on the wellbeing of the patients and communicates with them as individuals. In order to distinguish itself from the competitors, Medgate provides optimal, cost-effective and solution-oriented medical treatment. It is also worth mentioning that Medgate solutions are specially tailored to the needs of doctors and hospitals. The solutions delivered by the company allows implementing telemedicine services and digital tools such as AI-based triage recommendation to provide simple and fast access to medical services as well as to optimise cost efficiency. Apart from this, Medgate offers software support, triage and control, bridges the inpatient outpatient divide, and also renders additional services like peak management, doctor training based on telemedical guidelines, and refers patients to hospitals during teleconsultation if necessary.

Going the extra mile, Medgate has developed a mobile app for its patients and bridged the gap between the doctors and the patients. Appointments for teleconsultations can be booked via the Medgate App up to 48 hours in advance. The expert doctors working with Medgate treat the patients by phone or video and, if necessary, issue prescriptions and medical certificates. This way, the company provides easy, fast and safe access to high-quality medical care without the patient having to leave home for treatment and has also crossed nine million patient consultations in these years. Also, several Swiss health insurers rely on Medgate's many years of experience. The partners, in collaboration with the company, offer their customers all the Medgate services in various insurance models. In the Telmed, Flexmed or Multiple Access models, Medgate is the first point of contact for health concerns. Medgate is not only supporting the patients round the clock but also benefits them from a premium discount from the health insurer. Besides, Medgate supports companies to take care of their employees' health and wellbeing. "We offer cost-efficient remote healthcare with a high convenience factor and top medical quality. By customising our Medgate App to your needs, you can improve employee satisfaction and efficiency," concludes Fischer.