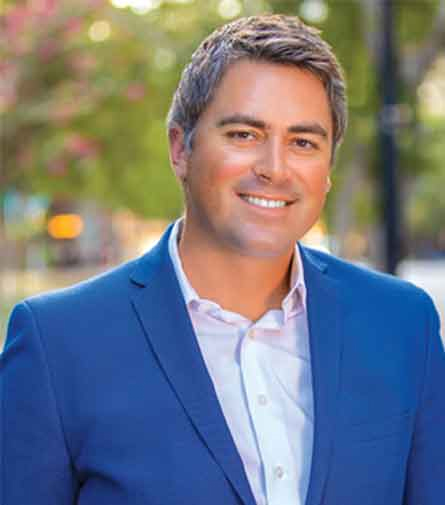 Blake Powers, COO
The global COVID-19 pandemic has exposed several vulnerabilities in today's pharmaceutical supply chain, especially in terms of primary medication access and the necessary medications on the shelf at hospitals for patients in need. Drug shortages and rising medication costs have been a persistent problem in the global health care system for a long time now. According to studies, the inflation rate of medications has outpaced average inflation by three-fold in the last ten years. To mitigate the impact of drug price increases and shortages, hospital pharmacies today are looking for alternative ways. Finding new suppliers is often not feasible as it can lead to errors, safety issues, or delayed surgeries. In such situations, what hospital pharmacies need is a technology that can provide end-to-end transparency into the pharma supply chain pertaining to surplus medications and real-time information on drug shortages.
On the other hand, pharmaceutical manufacturers are trying to balance quantity and quality to minimize pharmaceutical waste and save costs. Particularly with short-dated drugs or medications nearing the end of their shelf life, as it is often neglected and inevitably destroyed each month. This is an added cost burden to the pharmaceutical supply chain, and is also exacerbating the environmental impact of unused drugs.
Against this backdrop, MedShorts, a promising virtual marketplace for the pharmaceutical industry, has emerged as a boon for both hospital pharmacies and manufacturing companies. MedShorts is a web-based e-commerce platform designed to improve the pharmaceutical supply chain by allowing manufacturers to channel surplus stock to hospital pharmacies directly. "With this online marketplace, our objective is to collaborate with pharmacies, hospitals, and drug manufacturers to solve major pain points in the industry like drug shortages and high cost of medication," states Blake Powers, COO of MedShorts.
The Power of Perseverance
One of the common challenges faced by hospital pharmacies is sourcing medications present on drug shortage lists. In this case, pharmacies may be on a limited allocation with certain products. As a way to help access drug shortage products, MedShorts has partnered with the American Society of Health- System Pharmacists (ASHP), which gives them access to have an up-to-date ASHP drug shortage report.
With this online marketplace, our objective is to collaborate with pharmacies, hospitals, and drug manufacturers and solve major pain points in the industry like drug shortages and high cost of medication
"We were the first drug shortage partner with ASHP. Our system scans the ASHP drug shortage report and marketplace to match the surplus drug available with pharmacy utilization," explains Powers. Additionally, each product included on the ASHP drug shortage list, is flagged with a special "ASHP" icon on the platform so buyers can easily locate these items. There is also specialization where MedShorts sends pharmacies real-time notifications based on their historical utilization. Alongside these features, pharmacies and healthcare systems receive customized suggestions, full access to the online catalog, customer service & order support, personalized pharmacy data analytics, email match alerts, real-time shipping updates, and consolidated invoicing on the e-commerce marketplace. All these features provide pharmacies of any size the ability to purchase drugs directly from the manufacturers through the MedShorts platform.
For the manufacturers, the benefits are multifaceted. A drug manufacturers' goal is to provide a sufficient supply of vital medications for patients in need to all health care systems and facilities throughout the nation. When production exceeds demand, surplus inventory begins the countdown to its expiration date. MedShorts acts as a safety net for such short-dated drugs. With this, manufacturers get a dedicated channel to sell those drugs nearing the end of their shelf life while avoiding the detrimental effects of pharmaceutical waste. Instead of disposing of short-dated products, the technology allows manufacturers to find healthcare providers who need such drugs to help patients. "Hospital pharmacists can easily shop surplus supply from manufacturers at discounted prices. The new and dynamic shelf-life pricing model offers significant cost savings compared to what they would typically spend on the product," affirms Powers. The company is one of the first pharmacy programs to be recognized with the 'Environmentally Preferred Sourcing' attribute from Vizient, a healthcare performance company headquartered in Irving, TX. The COO proudly says, "By matching the inventory upstream, we have spared approximately 3.5 million units from incineration."
MedShorts' platform is playing a crucial role in coping up with the distressing COVID-19 pandemic. It has become a sophisticated and novel option for pharmacies that were running out of stock. They can now successfully source the medications directly from the manufacturers through MedShorts' platform and ensure that their patients' treatments are continued.
MedShorts delivers dual benefit with short-dated products: drives cost containment initiatives and sources drugs on shortage.
How does it work?
MedShorts has built the marketplace so that pharmacies can sign up for free without any financial risk. They have used the same principles and data technology of an e-commerce platform, making the user experience intuitive with minimal barriers.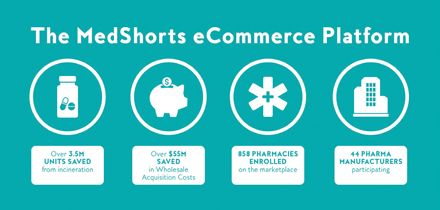 The company has applied advanced data algorithms and matching technology to deliver meaningful listings for each pharmacy. The company also uses a complete suite of analytics to provide end-to-end transparency for each transaction. All the orders can be tracked and traced quickly and effectively. The detailed information is not only available on the invoice but also housed on the MedShorts portal in the reporting analytics section.
The company allows any pharmacy with a valid state license and good standing DEA to enroll in MedShorts. It takes an average of six or seven minutes to complete the enrollment. "We have an API with dea. gov which will auto fill all of the purchasing facility's information. Once the DEA is entered, there's a space where the pharmacy uploads the state license and inserts a few demographics," elucidates Powers. Upon accessing the dashboard, the user can see the most relevant listings that align with their purchase history. Pharmacies can add as many facilities and users as they'd like to optimize their performance on the channel. They also have pharmacy technicians and an informatics pharmacist on staff who will verify each account.
Unlike other online marketplaces, MedShorts ranks the listings by relevance based on factors such as procurement patterns, inpatient or outpatient status, and geographical areas. They believe in letting the data tell the story to pharmacy customers.
The Way Forward: Creating a Robust Network
Ever since MedShorts was launched two and a half years ago, they have grown by leaps and bounds. The company has over 800 pharmacies, and over 40 manufacturers are now participating in the program. Talking about the road ahead, Powers says, "One of our main priorities is to continue to invite forward thinking pharma companies to join the program where they too can make their listings and surplus stock available." In the future, especially in the post-COVID-19 marketplace, the ability to list drugs in shortage is vital for manufacturers. "For that reason, we look forward to working with manufacturers and pharmacies who are willing to really take a step forward to improve the pharmaceutical supply chain," concludes Powers.