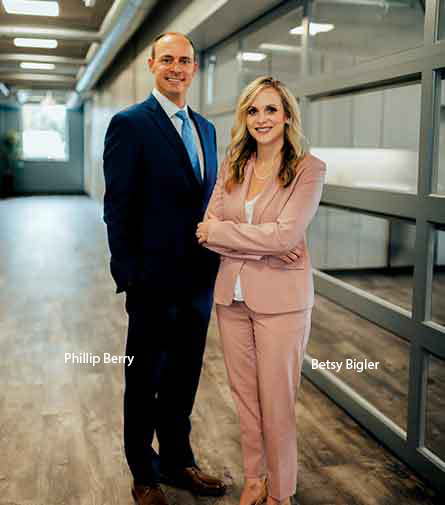 Phillip Berry, CEO; And Betsy Bigler, President & COO
The importance of availability and cost reduction of employer health benefits comes on the heels of a stark rise in health insurance costs across the U.S. To maintain a productive workforce while containing steep healthcare costs, many organizations are turning into self-funded employers and investing in onsite/ near-site clinics rather than sourcing to a third-party insurance provider. Onsite clinics, at large, have been successful in providing occupational health, wellness, and primary care. However, pharmaceutical spending for self-funded employers has grown to nearly 30 percent of total medical claims (Rx Drug Plans Shift Costs to Employees.) Spiraling costs of medication has made it incredibly difficult for onsite clinics to demonstrate their value. While many worksite clinics offer access to prescription drugs, they often fail to offer a full pharmacy solution. In such a scenario, the clinic not only offers onsite drug dispensing but transforms the worksite clinic into a center of value by bringing analytics, home delivery, and pharmacy benefits management. The result is an opportunity to significantly impact the total prescription spend while improving patient outcomes.
Through its health center-driven pharma solutions, Northwind Pharmaceuticals provides "High Impact Rx" programs to support worksite clinics and self-funded employers to contain medication costs while improving medication adherence and overall employee experience. "Northwind, at its core, is a distribution business focused on empowering self-funded employers to optimize pharmacy spend," says Phillip Berry, CEO, Northwind Pharmaceuticals. The company offers a pharmaceutical platform that comprises wholesale distribution, mail order pharmacy, and a full pharmacy benefit for self-funded employers.
A Comprehensive Approach to Drug Dispensing
To realize the benefits of High Impact Rx, Northwind renders a series of robust drug dispensing solutions: Rx@Work, Rx@ Home, and RxAdministration. Rx@Work focuses on ready-to-dispense FDA-approved medications, EMR integration, medication management programs, and analytics and consolidated reporting. The company repackages bulk pharmaceutical products into dose units as per the course of therapy, from a 1000 pills bottle to 30 or 60 count bottles. These medications are then made available at onsite dispensing facilities. Northwind also offers a home delivery pharmacy, Rx@Home, that enables prescription drugs to be delivered to the clinic as well as to employees at their homes. This solution is geared toward chronic care management coordinated with clinics to improve patient outcomes. To this end, clients can increase their clinic's value by improving adherence to prescribed drug regimens and reducing non-drug medical costs like hospitalizations, without extending clinical staff. Similarly, Northwind's RxAdministration connects the pharmacy benefit directly to the clinic to increase the client's ROI in worksite medical services and medications. Unlike traditional PBMs, through RxAdministration, the company provides a comprehensive pharmacy benefit to the client along with a pharmaceutical plan in place, including options for specialty medications, employer-specific pharma analysis, and rebate access that saves up to 15-20 percent of costs.
Northwind's journey started in 2008 with a keen focus on onsite dispensing. Gradually, the company began searching for ways to help onsite clinics and self-funded employers manage costs and employee healthcare more effectively.
Northwind, At Its Core, Is A Distribution Business Focused On Empowering Self-Funded Employers To Optimize Pharmacy Spend
Berry notes, "Offering access to more medications is a great start but it isn't enough by itself. The clinic manager needs a comprehensive pharmacy solution that incorporates access to expensive brands or specialty products in addition to low-cost generics." In light of this, Northwind's next focus was on providing a complete wholesale pharmacy benefit management exclusively for self-funded employers to ultimately help employee-patients with the most cost-effective drug therapies.
Running Onsite Clinics Effectively
Amid a variety of drug distributors, what truly distinguishes Northwind is its solution-oriented approach. While other distributors simply receive orders from clients and ship it to them, Northwind goes far beyond by assessing the client's situation from the front end. The company's President and COO, Betsy Bigler, a certified Lean Six Sigma Black Belt, leverages her deep expertise to empower onsite clinics as the "nexus of care" for progressive employers nationally. Typically, while implementing its solution-oriented approach, Northwind's expert team begins with claims assessment and analysis. "With advanced analytics, we evaluate pharmaceutical benefit claims over several years and identify cost savings opportunities through better pricing, access to rebates, and clinical substitutions," says Bigler.
Based on the collected insights, the team identifies details such as critical disease areas, locations where products are being acquired or picked up by patients, and asks "are patients getting access to the right drugs and employers getting the right access to rebates?". Based on this analysis, Northwind comes up with a complete assessment comprising insight-driven recommendations for the onsite clinic. This is broken down into three buckets, including developing an ideal formulary based on the patient population's needs as discerned through the analytics for that specific clinic. "We also help with doorstep delivery of the drugs. This way we ensure that clients can get access to a wider formulary while ensuring compliance and cost savings," Berry mentions.
The next opportunity bucket includes spotting common disease states in the patient population and offering specific programs developed for diabetes, hypertension, smoking cessation, and more. Here, the company builds the programs leveraging clients' existing onsite services and systems, which can then be supplemented from an Rx perspective. Over time, Northwind runs analytics on the gathered onsite dispense data as well as data from the pharmacy to make specific recommendations. Berry highlights, "We have observed that our clients are often overwhelmed with claims and medical data and fail to drive actionable insights for informed decision making. We create dashboards based on the dispensing and pharmacy data and make recommendations that can be facilitated both at the clinic level and the employer level." In essence, Northwind's services and solutions are not limited to delivering drugs and products at a clinic or a patient's home, but they help clients make decisions proactively on improving disease states and run their clinics better.
Meeting Client Requirements
Apart from reducing the cost, Northwind enables clinics and healthcare providers to layer their custom chronic care programs with onsite patient education and counseling. This helps patients to actively manage their own care, ensuring they have the right medication supply and products to keep track of the disease state.
Betsy Bigler explains, "Although we do not deliver direct care, we are continuously finding ways to enhance patient lives, improve downstream outcomes, and provide medication and support around those medications. Our comprehensive onsite program is taking medication solutions to another level, impacting the health of patients even outside of the clinic."
Our Comprehensive Onsite Program Is Taking Medication Solutions to another Level, Impacting the Health of Patients Even Outside Of the Clinic
The benefits of Northwind's highly impactful solutions can best be described with the success story of a manufacturer that had about 100 diagnosed diabetics in their employee population. The client coordinated an onsite counseling and education program with Northwind designed and delivered diabetes care kits, which included meters, strips, and essential drug products. These kits were distributed to employees free of cost, along with the counseling sessions, to incentivize them to utilize the program. Within a few weeks, the client witnessed about 50 percent participation, and a significant improvement in employee health was observed over the next few months. With the help of the diabetic care program, a patient diabetic foot disorder was detected and a potential amputation was avoided.
In another instance, Northwind ran an analysis for a school system and yielded savings worth $350,000, a substantial amount for an organization with limited resources. The company helped the school realize the savings through new drug options made available through the onsite clinic and ensuring that rebates were brought back into the system on a pass-through basis. Following this, Northwind adopted its solution-oriented approach to look at specific disease states like diabetes to create programs for longer range outcomes. "Finding the savings up front and putting a plan in place to capture the savings was a big win for the school system. We have carried out such projects for a number of clients over the years," adds Berry.
The Success Factors
At the core, it is Northwind's strong leadership team that steers the company ahead on the path of innovation and success. Coming from a world of consulting practices, specifically around technology development and deployment, Berry is driven by a desire to transform businesses through creative problem solving. "My background is around building businesses, developing structures, and innovating on existing systems and solutions to bring more value to clients," he says.
With a close partnering approach, Northwind invests in developing concrete relationships by understanding and working on the client's business needs. Keeping that in mind, the company plans to launch a full-service specialty pharmacy to extend its footprint. "Specialties are an expensive class of drugs with limited distribution and access; we are going to add new products to bring more value to our onsite clinics," says Berry. Validating its mission to innovate, Northwind recently rolled out a compliance packaging solution to help patients manage complex drug regimens. The pills are packed into strips of individual pouches organized by the time of administration for patients on multiple medications. In the same spirit, the company continues to expand its analytics and dashboard capability to make it easier for clients to apply the data and utilize the insights for making informed decisions. "We are continually finding ways to integrate features and functionalities into our onsite dispensing solutions, dashboards, and patient engagement apps to bring more value and savings seamlessly for our clients and patients," he adds.