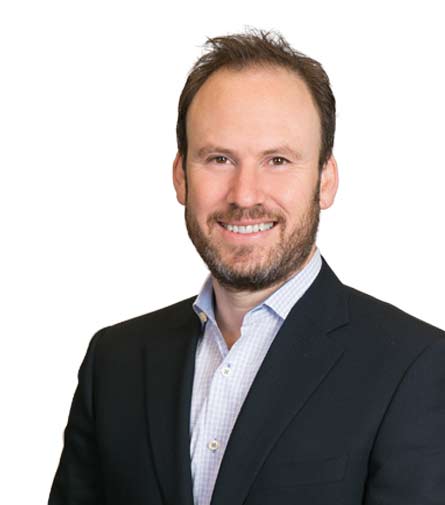 Philip Settimi MD MSE, President & CEO
"We often focus a lot on the availability and the readiness of the clinical staff to deliver high-quality medical care, but forget about the missing piece in the puzzle being the availability of high-quality clinical equipment," states Philip Settimi, the President and CEO of PartsSource. He spent a majority of career in the healthcare industry as a physician, and holds rich experience in the development and design of several EMRs and decision support systems. In light of his experience, he witnessed the need for improving the consistency and quality of care with an evidence-based enterprise software solution that drives quality, effi-ciency and cost improvements through the procurement of medical equipment.
To this end, PartsSource is a befitting solution provider who has exponentially increased the availability of quality medical equipment and mission-critical resources in the industry. It offers a purpose-built clinical operations-focused, enterprise-wide and evidence-based software platform that directs the workflow, communication, and procurement of all clinical parts, minor equipment and services. PartsSource serves over 3,500 healthcare organiza-tions in the U.S., providing immediate access to millions of mission-critical clinical resources. In conversation with M.D. Tech Review, Settimi emphasizes how PartsSource plays an integral part in meeting the rigorous demands for uptime and clinical availability of mission-critical equipment, in high-cost environments. "Our offerings are designed to ensure the highest quality supply chain, cost reduction and team productivity – thus positively impacting patient throughput, patient experience, and profitability for healthcare facilities," mentions Settimi.
What are some major challenges your clients face today? How does PartsSource address their needs?
A resonating issue that our clients face is the existence of a diverse and fragmented supply chain wherein it's herculean to manage hundreds or thousands of vendors to support the clinical infrastructure of their facilities. Secondly, their systems and processes in place are mostly designed for writing large P.O.s and not for providing operational support to manage microtransactions. These systems lack the proper functionalities to allow rapid communica-tion and real-time notifications to sustain the transaction environment. In essence, the health systems suffer due to the dearth of analytics as they are not built to be analytical or data visualization engines. Lastly, during the COVID-19 pandemic most of our clients have observed a lack of resiliency in their supply chain, which has left them in a crisis of being out of stock for necessary equipment, PPEs, or even critical devices like ventilators. All in all, clients not only have to manage costs, but maintain resiliency in their supply chain by utilizing a data-driven decision framework, to ultimately support their infrastructure, in real-time.
In the face of these issues, we offer a comprehensive solution that is not just evidence-based in its approach but serves as a unified platform that helps our clients to follow a common procurement process to select the right products, reducing the time and cost of each transaction.
Our offerings are designed to ensure the highest quality supply chain, cost reduction and team productivity – thus positively impacting patient throughput, patient experience, and profitability for healthcare facilities
We help them further to shift from manual workflows to a completely digitized procedure that enables complete visibility into their supply chain via our Visual Analytics platform. Our organization offers a common supply base of 5000 vendors that clients can easily interact with. We also enable them to consolidate their disparate ordering, approval, validation, payment, and P.O. processes into a single digital process. We believe it takes a merger of cloud-based technology, evidence-based decision support tools, best practices, and most importantly, streamlined data to help drive effective and accountable procure-ment strategies across healthcare facilities.
Please elaborate on your suite of offerings and your approach while assisting cli-ents
Our solutions cater to both suppliers and healthcare providers in the space. When it comes to the providers, our newly designed platform takes the best of AI-driven eCommerce and combines workflow and collaboration tools, powered by our PRECISION Procurement® deci-sion-support engine to direct customers to the best options for their needs. Clients receive seamless and efficient standardized parts and service procurement, delivered online, with the analytics to support buying decisions, accountability and continuous improvement.
We truly focus on three primary objectives, the quality of the client supply chain, its effi-ciency and productivity, and its cost-effectiveness. From a quality standpoint, we focus on curating a supply chain that works the first time – from parts to service to repair to equip-ment – and monitoring delivery, performance and other key metrics on every single transaction. Our software system enables clients to make better, data-driven decisions across their enterprise, which means better quality outcomes from arrival through their warranty period. The algorithms that we have in place enable us to look at all the suppliers in the space and identify the best-performing and most reliable ones and apply that decision support into the orders we receive. We then route the orders to the best suppliers ensuring clients get the best available products and services. Our comprehensive evaluation of over one hundred million data points helps improve the quality acceptance rate of products among all the healthcare institutions, which translates to an average of 189 additional days a year of uptime for each hospital client.
Additionally, with all of our data-driven solutions, we can easily identify the shortages or delays in the supply chains, permissions, and procurement of critical medical equipment. With this information, we go forward and purchase those items into our distribution centers and make it available to our PartsSource Pro clients. We also have our own ISO 9001 and ISO 13485 processes at our company along with the supplier performance monitoring data allowing clients to have complete visibility during a contract negotiation or a supplier visit. Clients can get full insight into the aftermarket service, costs, and associated downtimes even when the supplier may be the lowest cost capital solution.
Is there any customer success story you would like to share with us?
One significant example is the service delivered to Ohio-based Summa Health, a PartsSource Pro client. They were undergoing substantial margin pressure and completely relied on traditional and costly tools to support their radiology equipment. We identified far more cost-effective service options, digitally transformed their work environment, improved the quality of their supply base and provided them with the analytics to assess the performance of those suppliers over time. By using our evidence-based, data-driven approach to identify the best option from our national network of pre-qualified service specialists, we were able to deliver an additional $1,000,000 dollars of service and support savings.
What does the future have in store for PartsSource?
The current COVID-19 situation has demonstrated to several clinical audiences the need for a supply chain partner such as ourselves to ensure resiliency is embedded within the medi-cal equipment supply chain and the medical labor supply chain. For fulfilling the growing need for trained and skilled labor force in the medical space, we have further applied our patented evidence-based data-driven technology to identify the highest quality of labor to perform the repair and maintenance of these devices. This 2020 launch of an on-demand service network for clients will provide them access to a curated labor supply chain to sup-port medical equipment. Finally, we are constantly focusing on driving more real-time data into our organization. We have also launched the PartsSource Command Center that houses our rapid response teams who are monitoring real-time data and performance indicators that impact our clients' supply chain. Beyond this, we are excited to bring customer-focused, technology-led disruption to the facilities space, service contracts, rental equipment market and much more!