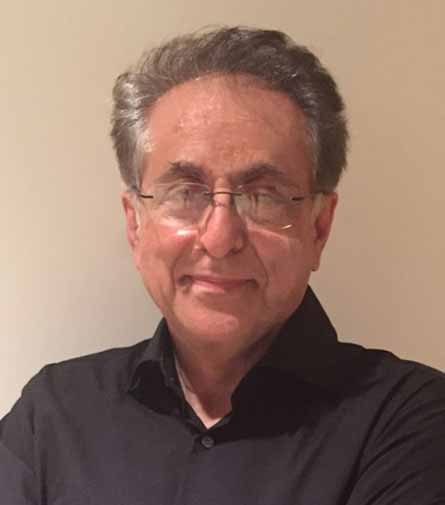 FereydounTaslimi, Founder
The world is witnessing a significant surge in the number of older adults who need proper support on a regular basis. According to the Centers for Disease Control and Prevention, almost 85 percent of senior citizens have at least one chronic health condition only in the U.S. As a result, the home healthcare market has grown exponentially in the last few years. The demand for in-home healthcare services has been further amplified during the COVID-19. Home care service providers have enabled older adults to receive continuous check-up at the comfort of their homes while reducing the risk of contracting the virus.
However, such an increase in demand has presented a complicated situation before the home care service providers. With a limited workforce, they are struggling to seamlessly monitor patients. To this end, players across the home healthcare industry need transformative solutions to better interact with their patients, improve senior care, and add new revenue streams.
Fulfilling this need is Sensorscall. The company has designed CareAlert, a well-being monitor system, to ensure the safety of the senior patient population at home. "Our goal is to provide senior citizens with comfort and safety, without invading their privacy," states Fereydoun Taslimi, the Founder of Sensorscall.
In conversation with MDTech Review, Taslimi discusses how CareAlert can drastically change the home healthcare industry by enabling service providers to not only monitor patients but their surroundings.
What led to the conception of Sensorscall?
Our intelligent, unobtrusive senior care platform, CareAlert, was born out of the necessity to help senior citizens live an independent life. One night my wife was extremely anxious about her mother, who had gone out for shopping earlier that evening, and we had not yet heard from her. We were unable to establish any contact as her cell phone was switched off. This had put us both in tremendous worry as to the safety of my mother-in-law. We drove to her home to ensure if she had safely returned. Once we reached, we found her sitting contently in her living room. Her landline accidentally knocked off the hook, and the cell phone ran out of battery. On our way back, I was trying to find better ways to ensure her safety, without resorting to frantic phone calls and late-night drives. My first choice was installing cameras in her house, but it could have invaded her privacy.
Our goal is to enable senior citizens to live longer in their own home with comfort and safety, without invading their privacy and provide peace of mind to the family and caregivers
That's how CareAlert was conceptualized. We then went through several trial and error and finally, designed the prototype of CareAlert. This self-contained, battery-operated device could monitor environmental factors, such as motion, temperature, air quality, and many others while keeping the privacy of residents intact.
Could you elaborate more on CareAlert, and how has the product evolved to its present form?
The first model that we designed had low battery life. Also, the use of multiple sensors made it impossible for the device to adapt quickly to different baseline conditions. As such, we decided to include AI and deep learning into CareAlert's architecture to enhance its analytical capabilities. We then assembled a team of engineers with in-depth knowledge of hardware and software design.
After several iterations, we designed CareAlert similar to a night light. The device is compact and has a removable power adaptor, allowing it to be placed in different rooms and still be connected to the power via a USB cable. In the event of a power outage, it can be used as a battery-powered emergency light. CareAlert is one of the most advanced, intelligent, and software-driven solutions for monitoring the senior's environment and their activity patterns.
How does CareAlert work?
CareAlert accumulates data about a user's environment and detects movement, sound, temperature, air quality, and humidity within a user's home. Using this data infers action like taking shower or using the bathroom etc. and provides insightful and actionable analysis to the end-users. The device also informs caregivers about any anomaly via a mobile app. Going the extra mile, we have integrated a speaker within CareAlert that caregivers can access using the mobile app to leave timely messages, such as reminders for medications, appointments, and other activities. It allows 20 voice chats per month and offers regular security and software updates. So, care providers can have all the necessary information at their fingertips that will help them to be proactive and better trace any emergency situation.
CareAlert also easily integrates with any telehealth platform to provide a more robust healthcare assessment and care for senior patients. Not stopping there, caregivers have access to the Wellness Dashboard that helps them review all activities detected by CareAlert, at a glance. We are really excited to introduce CareAlert to the market for helping the senior care industry enhance its offerings. CareAlert has already won the CES 2020 Innovation Award and has become a member of the 2019 Class Techstars BSH Future Home Accelerator.
What does the future roadmap for your company look like?
We have recently conducted a crowdfunding campaign to get a whole bunch of paid pilots. We are expecting that by the end of this year, we will be able to complete our final testing and bring it to the market. Also, our team has set the mission to make the product globally available by early next year.
We are laser-focused on building a product that becomes smarter and more intuitive with time to provide caregivers with more information that will help improve senior citizens' overall health and safety. We will also enhance the product's gamification features.
In the coming years, CareAlert will be able to detect the onset of depression and other such related mental conditions among elderly patients. With our product, we allow older adults to lead a safe and independent life.