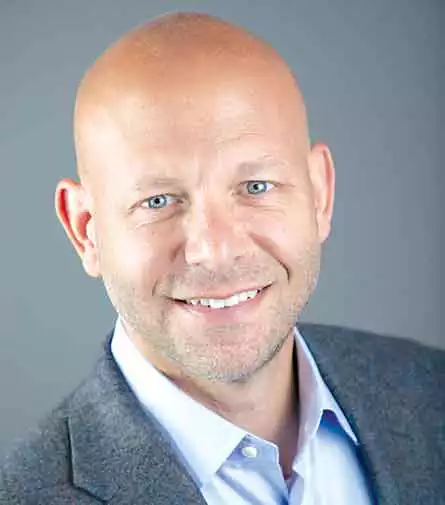 Barry Wolfenson, CEO
From a bird's eye view, it is safe to assume that the healthcare industry provides advanced and modern healthcare treatments and services under government or private regimes. While communications in the healthcare industry have lagged from this perspective, 2020 saw a jump in utilization of telehealth and other systems designed to facilitate better communications among staff. However, we barely speak about the challenges faced by the industry in terms of communication among clinicians and healthcare product companies. Tracing back to the start of the Sunshine Act, an increasing number of facilities and private practices have been not allowing or limiting HCP and industry rep interactions. Changing dynamics in purchasing decisions have also widened the gap between HCPs and reps. COVID-19 pushed this gap into a crisis.
Founded in 2020, vTail is a digital communications platform that serves as a bridge between medical products companies and healthcare professionals. At its core, the platform provides HCPs with an automated directory to industry reps from companies within their clinical specialties. The mobile app allows for direct and instant communications, while also serving up HCPs a news feed curated again to their clinical specialties. Rather than taking the traditional route of having the perspective of companies viewing HCPs as promotional targets, vTail instead focuses from the perspective of HCPs viewing companies as collaborative resources. This creates a unique "clinician friendly" environment for HCPs that is starting to turn heads throughout the industry. The company provides its corporate customers with a cloud-based portal for them to manage their employees on the platform, to post news items, and to also manage additional functionality as it becomes available on the system. The end-to-end experience is a novel one that aims to modernize communications within the medical products industry.
To round out the service, it should be noted the platform is built within a HIPAA-compliant architecture, and that the company has plans to expand to all stakeholders including founders/ innovators of new technologies, clinical research organizations, distributors and DME/HMEs. The company has thus far focused its efforts in the US, notably in the medical device sector, but is gearing up to expand into several clinical specialty areas and to geographies outside the US.In conversation with MD Tech Review, vTail CEO Barry Wolfenson shares his thoughts on how his company is a game-changer in bridging the gap between healthcare professionals and medical representatives.
Could you provide us with an overview of vTail?
Around the time in 2020 when COVID-19 started making it so that sales representatives could not go into facilities, hospital systems clinics, and doctors' offices, myself and a couple of friends started looking at this problem to see if there was a novel scalable solution that would also be durable beyond the pandemic.
Our "a ha" moment though was when we realized how the advent of 100% digital promotions negatively impacted HCPs, and that is why we created vTail from the perspective of the clinician. It's a safe environment for them, allowing them to get the information they need, when they need it, and on their terms.
Through discussions with medical products companies and HCPs, and viewing LinkedIn as our "north star", we came up with the base idea that a modernized communications platform that made it simple for HCPs to find, connect and communicate with their reps would be a winner. Our "a ha" moment though was when we realized how the advent of 100% digital promotions negatively impacted HCPs, and that is why we created vTail from the perspective of the clinician. It's a safe environment for them, allowing them to get the information they need, when they need it, and on their terms. This really stands the traditional model of promotion on its head, but it appears harnessing technology in this way is the real game-changer.
Connecting HCPs with industry reps is at our core. But we are starting to implement our broader plan of layering engaging and valuable functionality and content over that base. Our goal is to have vTail live in the hearts and minds of HCPs and industry reps as the place to communicate, learn, and collaborate regarding medical products.
What are some of the issues and challenges faced by your clients that vTail can address?
It varies across clinical specialties and by various constituents. From the basics of finding the contact information for the industry rep or making contact with them in a timely fashion, to knowing what information is required to initiate a doctor's order for products from a specific HME, to having a back-up rep provide information in a bedside treatment situation, our automated simplified connectivity solves a lot of problems.
Of course, the main goal, which we believe we are already achieving, is helping busy HCPs work more efficiently. When they can get the information they need when they need it, easily and quickly, they can focus their time on the things that really matter to them – taking care of patients.
Could you describe how you operate in the market?
Our customers are medical products companies. They will pay a subscription fee for each user on the platform, as well as pay for additional functionalities and access to information. Our go-tomarket strategy has been to launch in a market we know well from our experience —the advanced wound care market—then taking what we've learned there and launch into two very different markets with different dynamics. Those are the orthopedics market and the dental market. With those three under our belt, we will have gained enough experience and knowledge to expand our infrastructure, hire a sales team, and enter another 5-10 clinical specialties. At some point our promotional sales model will flip and we will become somewhat of a "selfserve" service aided by a strong customer success function.
HCPs are free to join, and while we have focused thus far on individual clinicians/physicians, we are starting to migrate towards augmenting those efforts with a facility-wide approach.
As we enter into enough clinical specialties, there will be some natural overlap among them, and our promotional efforts will shift from creating initial awareness to driving adoption.
How important is client satisfaction in how vTail operates?
Client satisfaction is everything for us. Are we able to create a platform that drives value for them—that truly does push communications between HCPs and their reps into a more modernized and engaged environment? Its early days for vTail and both our corporate customers and HCP users are aware that things are really just starting. But the feedback we have received thus far has been excellent in that both sides see it as a brilliant concept where adoption is inevitable. On the tech side we have a very strong and creative team that built a wonderful MVP that has worked as it should, provides a great user experience, and can scale as we grow. So, from all angles – functionality, value, and the tech itself—we are in great shape and have set ourselves up nicely for success.