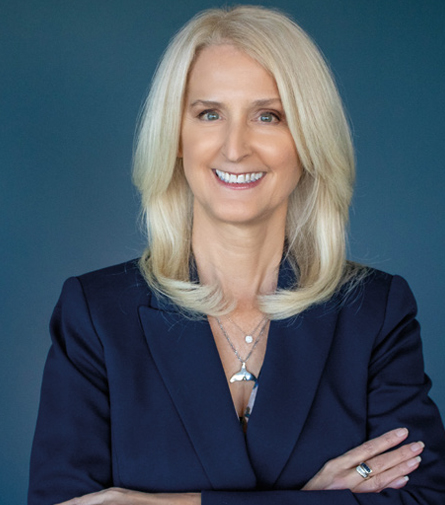 Marilee A. Benson, President
When it comes to achieving interoperability and sharing data across the healthcare ecosystem, organizations face a myriad of hurdles due to the complexity that has been added by the new emerging standards, use cases and security risks in the last five years. "We are still using standards from a decade ago that have to coexist with new standards like FHIR. Individual healthcare technology companies can't keep up with the rapid pace of change," says Marilee Benson, the President of Zen Healthcare IT.
As a result of this growing complexity, the 'DIY approach'—to take an integration tool and drop it on a server and start building interfaces—of the past, isn't effective or scalable. Doing so provides no opportunity to leverage expertise and experience. Each healthcare organization is trying to create their own solutions to solve the same problems. And regardless of where these tools reside—cloud or on-premise— interoperability solutions must be optimized for performance and security to support the unique needs of healthcare data exchange in today's environment.
Enter: Zen Healthcare IT.
Founded in 2015 by Marilee Benson and James Benson, the CEO of Zen, the company solves this DIY problem by simplifying interoperability for all healthcare stakeholders. Zen helps its clients by providing proven, use-case driven technology solutions to efficiently solve their healthcare data exchange challenges. "We're not another provider or hospital or software/device developer that is also trying to cope with the demands of interoperability. Every day, we focus on the nuances of providing performant, scalable and secure interoperability. Our sole focus is being experts in the interoperability space," mentions Marilee.
Eliminating Interoperability Complexity
Being entirely dedicated to healthcare data interoperability, Zen has accumulated many use cases over the years that steer the company toward helping healthcare organizations address their interoperability challenges. "We call it the 'Zen Hive Mind', as our company was built to ensure that each member of our technical team is able to contribute their unique expertise across all client integration projects," adds Marilee. By providing a fully managed, secured and optimized Infrastructure that was built from the ground up to support high volume and complex healthcare messaging requirements, Zen eliminates the clients' interoperability complexity and burden through each of its GeminiTM Integration Platform; StargateTM IHE Gateway, and GravityTM FHIR Clinical Data Repository.
Further, Zen provides interoperability tools (software, transformers, and libraries) that are needed to both minimize the time to implement and eliminate the time needed to manage a robust data exchange environment.
Delivering a Portfolio of Interoperability Solutions
Zen's Gemini Integration-as-a-Service Platform is a purposely optimized, highly performant and exceptionally secure platform that supports all healthcare standards; anything that a healthcare organization would need.
Every day, we focus on the nuances of providing performant, scalable and secure interoperability. Our sole focus is being experts in the interoperability space
Offered as a fully outsourced, as well as a hands-on model, clients do not need to maintain any technical resources to manage their interfaces. They can also build their own interfaces by leveraging Zen's infrastructure, managed services and pre-built tools.
Next, Zen's Stargate IHE Gateway makes it easy for clients to leverage the IHE-based exchange protocols which are typically used in the national trusted exchange networks such as eHealth Exchange and Carequality. "We are an authorized Carequality Implementer providing a faster onramp for healthcare organizations looking to participate in national trusted exchange initiatives," says Marilee.
To fulfill the need for a flexible middleware solution that can aggregate clinical data of all types, and provide FHIR endpoints, Zen offers their Gravity FHIR CDR that can be used for all sorts of initiatives; such as providing a repository needed to respond to IHE or FHIR-based queries, or being a normalized source of data for analytics/population health. This approach can also help legacy solutions become FHIR compliant without having to retool existing software.
We are an authorized Carequality Implementer providing a seamless onramp for healthcare organizations looking to participate in national trusted exchange initiatives
Further, for healthcare organizations running the most popular open source integration engines, the company provides two critical solutions. The Zen SSL Extension provides secure support for certificate management, and Zen InsightTM Monitoring and Alerting efficiently monitors healthcare data interfaces and offers direct alerting to an emerging issue. Not only does this save the IT staff time fixing interface problems after-the-fact; but it also protects vital healthcare data flows that clinicians rely on.
Through its portfolio of integration, data management, and data visualization solutions, Zen has been able to serve a diverse client base across the U.S. and internationally, encompassing healthcare technology vendors, health information exchanges, health systems, hospitals, providers, health plans, plan administrators, and accountable care organizations. For example, Reliance eHealth Collaborative, an HIE in the Northwest U.S., partnered with Zen to provide a very reliable and performant data exchange platform, while maintaining their ability to build and manage participant interfaces. Like many HIEs, Reliance had a patchwork environment for their participant interfaces that was very hard to manage. Reliance faced the need to grow rapidly without greatly expanding their staff. Zen ensured they could add participants and support a much higher message volume; while maintaining an efficient staffing model, fueling their growth and success.
Addressing the Barriers to Seamless Information Exchange
With their dedication to work in partnership with all stakeholder groups and successfully deliver effective interoperability solutions, Zen has indeed carved a unique niche for itself within the healthcare interoperability space. The company's managed infrastructure approach has been critical in helping clients achieve a scalable, long-term solution for interoperability. Further, the company combines optimized solutions with custom "localizations" to meet customers where they are today. As Marilee mentions, "to really be successful in providing interoperability solutions, you have to be prepared to modify solutions according to the clients' needs."
Backed by the prowess of such robust offerings and a strong intent to revamp the industry, Zen will continue to develop their innovative solutions for interoperability and address the needs of its growing client base while delivering the security, dependability, and expertise that the customers need. "Given the constantly evolving standards, you cannot stop innovating," says Marilee.
She further elaborates by mentioning that Zen is going to be one of the few organizations participating in the Carequality Image Sharing Pilot, helping solve the challenges inherent in large image exchange. In addition, "the COVID-19 Pandemic has challenged the industry to rapidly fill public health reporting gaps. Zen will continue to work every day to address barriers to seamless information exchange through providing solutions and advocacy so that the next time we face an unprecedented healthcare crisis,we are better prepared," concludes Marilee.