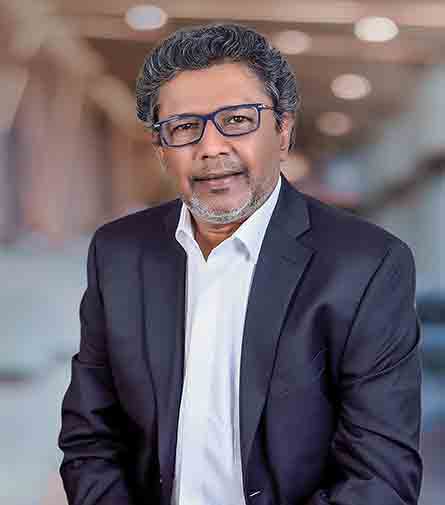 Seamus Kearney, CEO
The development and commercialization of personalized medicines often necessitate ways for sponsors of companion in-vitro diagnostic devices (CDx) to seek expert partnerships to support global regulatory strategy and submissions and clinical research operations in global markets. Expert collaborations help pharma and diagnostics manufacturers develop more efficient pathways for companion diagnostics (CDx) validation and ensures their compliance with the regulations made by the respective governing bodies. Today, drug developers need an experienced global partner to advance CDx development and understand how to navigate the technical, regulatory, and commercialization processes. To this end, ARC Regulatory supports IVD/CDx, medical device and drug developers in terms of regulatory, quality and clinical operations compliance, delivering research excellence for companies in the IVD, CDx, and general medical device sectors.
In a conversation with the editorial team at MD Tech Review, Seamus Kearney, the CEO of ARC Regulatory, discuss at length about the company's background, the strategies adopted by the company to help its clients in the clinical validation and regulatory process, a successful case study, and lastly, about the roadmap.
Could you give us a brief overview of ARC Regulatory?
ARC Regulatory's primary focus is to help both pharma and diagnostics sponsors in bringing targeted therapies to the market. To understand and meet the challenges in the vitro diagnostic sector, our highly experienced team of CDx experts continuously tackle complex issues surrounding CDx-enabled therapies, drug-diagnostic co-development, and IVD medical devices. They support large pharmaceutical companies in their clinical development programmes and IVD manufacturers in their regulatory approvals and work with industry leaders to help them align with the FDA and other regulatory body expectations. Our primary day to day focus is on ensuring patient safety, the integrity of study data, and compliance with local regulations. Our philosophy is to work as a fully integrated partner to help our clients develop products that are safe, life-sustaining and bring hope to people with serious life-threatening disease. We also work with a limited number of general medical device companies across EU Medical Device Regulation readiness and supporting responses to the COVID-19 pandemic.
How did ARC Regulatory position itself in catering to their clients in the wake of the COVID-19 pandemic?
During the current pandemic situation, especially in the U.K., our company has been a crucial part of the rapid testing task force to identify and validate rapid lateral flow tests to detect antigens of COVID-19. We have developed a template for establishing or clinically validating the performance of those rapid lateral flow tests for organizations to meet the MHRA regulatory requirements in the U.K. Our motive is to expedite and simplify clinical validation of rapid tests to detect the COVID-19 virus in patients.
What are the strategies employed by ARC Regulatory to thwart the market competition, and what, according to you, gives the company a competitive edge?

We have highly experienced team of experts from the IVD Industry with a long pedigree of working as regulatory, quality and/or clinical operation leads in medical device development and regulatory approvals. We cater to our clients' various needs—from developing C.E. mark technical files, PMA and 510(k) submission to the U.S. FDA, aligning with Chinese or Japanese regulators, to taking complete ownership of clinical validation studies that demonstrates the clinical performance of their medical device. Adding to that, ARC Regulatory supports pharma companies who sometimes do not have the resources with skills and expertise in IVD development and simultaneously generate all the technical documentation for the implementation of the diagnostic testing into their clinical development program. This gives us the ability to develop a comprehensive understanding of our clients' needs and challenges to deliver pragmatic and compliant solutions efficiently. Our experts are also assisting pharma companies in understanding the regulations for tests used for patient selection/stratification in trials involving cell and gene therapy products, an area that is regularly not well understood by development teams of advanced therapy products..

We are in the somewhat unique position, for a small company, to have representation in all of the regions of the world and can offer a truly expert and flexible solution to our sponsor organisations. So whether we are working with a large global pharma partner, struggling to understand what they need to do conduct an IVD concordance study in China, or a smaller biopharma initiating their first precision medicine trial in the US, we are able to deliver clear, unambiguous advice and then work to develop a globally compliant IVD/ CDx device protocol, gain approvals for the study, select and qualify research laboratories and initiate and monitor the research studies to close out and reporting.

ARC Regulatory has significant experience in working with clients' development teams to support risk management, implement appropriate stages of device development and design control, clinical operations, clinical study, settlements, and support. We partner with organizations to analyze biostatistics and clinical data and establish a specialist CRO business that successfully sets up, monitor, and reports on global IVD device studies. We consider ourselves an integral part of our clients' teams and provide the necessary expertise to help them comply with global regulations. Our experts gather strong and robust clinical data that are adequate for regulatory approvals and assure the clients that the product is safe and effective for use in clinical practice.

Could you share one or two case studies with us wherein your organization has helped clients overcome their challenges and attain desired outcomes?

We assisted a local company in Ireland throughout the entire development cycle of manufacturing C.E. marked medical masks and PPE to meet the supply chain requirements in the current pandemic situation.

They also did not have any experience in the field of medical device design and development so, we started to engage with the client right from scratch within a specific timeframe and helped them design the masks with proper quality control measures. Our experts assisted the client in developing their standard operating procedure (SOP) and facilitated and supported their risk and quality management activities. We are working rigorously to meet the supply chain requirements for robust C.E. marked products to be delivered to the Health Services on the island of Ireland.

Additionally, we are assisting a large global pharma company in developing an IVD device in its internal laboratory to detect specific biomarkers for patients suffering from the early stage disease. The device will help to determine whether those patients are eligible for treatment with an investigational new drug. We are taking complete ownership of their entire medical device design and development activity, design history file, risk management activity, and stability engineering activity. We will generate all the necessary documents and take inputs from their scientists and technical personnel to the point where we have enough documentation to support the application for an investigational device exemption to FDA.

We are also helping them set up their internal laboratory in a compliant way with good clinical practice for IVDs. Our experts are continuously working to generate all the essential documents, including the device study protocol and the investigator brochure. We will submit these documents to IRB to approve the study protocol and simultaneously implement all the necessary documents to collect the samples for device accountability, results reporting, and other mandatory study records. Adding to that, our experts will conduct GCP monitoring to ensure that the company's study team is compliant with the regulatory requirements and follows the protocol approved by the IRB.

What does the future hold for ARC Regulatory?

2021 is set to be a significant year for ARC in our evolution and growth. We have a number of new members joining our team in Q1 and plan to continue to add to our talent throughout the year to meet the surge in demand for our expertise. We're implementing eQMS, eTMF and EDC systems to manage our own compliance and to be able to offer more services in the areas of data and document management to our device sponsors. We are relaunching the ARC brand with what we intend to become instantly recognisable in our sector and synonymous with the dynamism and expertise we bring to our client organisations and we're also launching an online service called ARC360, where sponsor organizations will be able to to plan their clinical strategy based on the regulatory requirements in local markets for IVD's that will be used to select or stratify patients in their clinical trials. This service will enable organizations to understand and comply with the regulatory, ethics, and safety reporting requirements in those countries while opening clinical sites and collecting patient samples. Additionally, many regulatory challenges are coming down the line in the very near future. We believe that the implementation of the new EU In vitro Diagnostic Regulation and its impact on conformity assessments, in-house assays and companion diagnostics as well as the withdrawal of the U.K. from the E.U.'s regulatory sphere will create enormous potential for us to grow and look forward to meeting these and other demands in the IVD space.