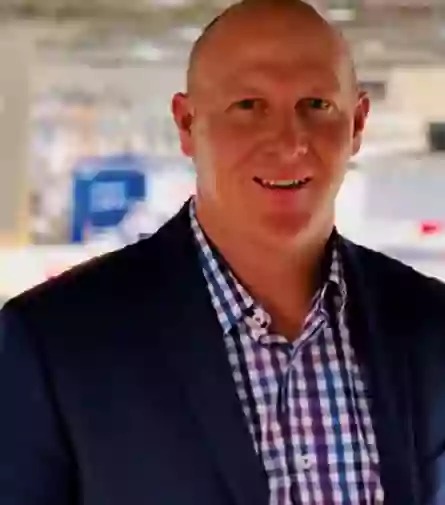 Phillip Van Gorp, USA Sales Director
Patient safety is of utmost importance for any healthcare facility. Consequently, safeguarding the sterility of surgical equipment and medicines cannot be overemphasized. The logistics of it all means that these valuable assets must remain untampered with and safe at every point of their journey. So how can this be achieved?
Amidst emerging computer technologies, their affordability, and the evolving nature of health care, having mobile access to patient records and medicine distribution has become paramount. In fact, in these challenging times when the world faces a global health crisis, ensuring sterility of surgical instruments and secure medication distribution has become important more than ever. Against this backdrop, Belgium-based BELINTRA makes a significant difference by offering effective healthcare logistics solutions around mobile IT and secure medication distribution, central sterile services department (CSSD)/clean processing department(SPD), and Operating Theatre, as well as modular transport and storage. With the management of logistics and storage and transport practices, the company provides the right blend of expertise and innovation to the field of medical supply logistics.
In a conversation with the MD Tech Review editorial team, Phillip Van Gorp, USA Sales Director, BELINTRA, discusses the company's solutions and their efficacy at length.
What are the significant challenges your company's solutions can mitigate?
Today, medication IT security is one of the significant challenges that exist in the healthcare industry. The pandemic has only worsened the storage and transportation challenges as healthcare organizations across all departments—including the nursery ward, sterilization and OR, pharmacy, emergency and ICU, and linen and waste handling. With the overcrowding of hospitals and the immense need for social distancing to limit the spread of Coronavirus, gaining secure access to the EMRs (Electronic Medical Record) on the ward has lately gained more importance. Besides, locking medication carts and monitoring the administration of medication has become more crucial. We offer these healthcare facilities efficient solutions for mobile IT and secure medication distribution that covers every step of the way to the patient and ensure secure access control to medication in medication distribution carts.
Could you elaborate on the solutions that your company provides?
As we continuously strive for innovation, we have launched our Medicart Standard IT, Medicart Small IT, and the Roll-IT 'computer-on-wheels' platforms for nursing wards and hospitals. These solutions can be seamlessly used in all departments, wherever there is a need for an electronic patient file available on a mobile basis.
Medicart IT is the standard storage medication cart with an application that allows having a computer run program that controls drawer access.

The Roll-IT allows the doctor to easily and quickly consult the electronic files during rounds to explain the file to the patient and update the medication schedule in real-time. For medicine distribution, the Roll-IT can be effectively linked to the Medicart. We offer everything according to the standards and requirements of the facilities. From a computer on wheels with minimal storage to a large nursing cart with full storage space for supplies, we can deliver them all. Both the medication cart and the Roll-IT are CE-certified and made of quality materials in medical environments.

With our lightweight Medicart, we're creating a system where only specific people can access medication within drawers or within a cart itself. The cart is also highly configurable, where the computer module in the cart can be detached from the supply cart. For instance, let's say a nurse wants to do the documentation; she can go into the facility and even leave all her supplies in the hallway for any cross-contamination issues and ensure overall safety.

Could you explain the advantages of your solutions in detail?

Facilities can choose between a Medicart equipped with IT or a Roll-IT to track electronic medical files until the moment of administration of the medication. Both the Roll-IT and the Medicart Drawers Standard and the Medicart Drawers Small with IT have an adjustable-height monitor stand as standard configuration. Moreover, the heights of the drawers of Medicarts can also be changed based on a department's specific needs. Another significant benefit is the visual battery status indicator on the monitor with the battery monitor. It displays multiple colors, of which green indicates full battery, amber is for 50 percent, and red means plug it back in for charging.

For any facility, any cart's installation comes with their Intel® NUC computer attached with a screen monitor. We only use Neovo glass screens, a befitting advantage in unprecedented times like these, wherein the screens need to be cleaned. We take away the need to wipe down the monitor with any chemical wipes. From an installation perspective, facilities can either buy the cart with a blank computer. Their IT department can then download the needed applications as per their needs or leverage our full IT maintenance team.

What steers your company ahead of the market competition?

Our ability to engineer new things to make new products alongside customization steers us ahead of our competitors. We're a small company focusing on the niche market of medication IT security. Being a specialist and a leading European supplier of logistics solutions, we have been successfully catering to European markets and, more recently, the US.

With a team of industry experts, we're able to troubleshoot on the fly at a much greater level and connect with the client as we speak their language. Every facility is different; so, we play the role of ardent listeners and understand client problems to offer them a specifically crafted solution that is as unique as the challenge itself.

What's the next big step your company would be taking in the near future?

Today, it's crucial to focus on the multiple facets that a facility will go through not only while dealing with COVID-19 but just as medication documentation requirements continue to proceed and get stronger. In these unprecedented times, we want to ensure that your staff and patients are protected from errors. It involves being able to supply the patient at the actual point of service instead of running all over for specific requirements.

For the next 18 months, we have set our sights on continued growth. We are launching a medication IT division focused on securing IT involving computers and carts. We are large enough to support any project, and at the same time, small enough to bring about and adapt to changes quickly. Our internal family of employees is eager to create the best logistical flow solution on the market. We seek to work on new ideas, generate better transportation pieces, improve storage options, and truly adapt to customer needs, especially during this ongoing pandemic.