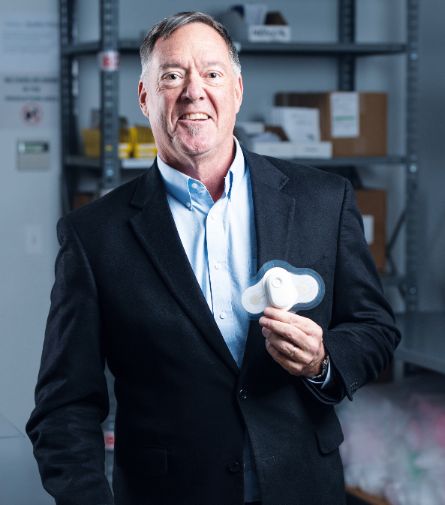 Brad Harlow, CEO
Atrial fibrillation (AFib), a common form of arrhythmia, is a severe heart condition that affects an estimated one percent of the global population. While the condition has no major symptoms, it can put a person's health at risk. Today, approximately six million people in the U.S. alone are diagnosed with AFib. According to the Centers for Disease Control and Prevention, the numbers are only expected to increase to as many as 15.9 million by 2050.
The core reasons behind the rising cases of AFib are aging population, diabetes, and other chronic conditions. Many individuals are not aware that they are living with AFib, and don't give a second thought to the fluttering feeling in their chest. However, people with AFib are five times more likely to endure a stroke than someone that does not have the heart condition. AFib can also lead to heart failure. Given how serious the complications of AFib can be, its early detection and diagnosis is paramount.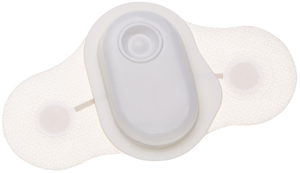 Cardiologists and physicians have long considered the Holter ECG monitor—a portable device that measures and records a person's heart activity for 24 to 48 hours—as the standard option for detecting AFib and other heart conditions. In the 50+ years that Holter has been in use, the device itself has evolved very little resulting in multiple challenges for both physician and patient. Holter is bulky for a patient to carry around, has multiple cables that interfere with typical daily activities, and must be removed during bathing. Moreover, the short recording period of 24 to 48 hours does not provide much in the way of diagnostic yield. Arrhythmia symptoms are often transient and may go three or four days without presenting. The recorded data from Holter is also difficult to manage; clinicians must rely on outdated software or outsourced data processing facilities to generate ECG reports. These third party services, the more common option, does not provide clinicians with all of the patient's data and it can be incredibly difficult to access the data at a later time. As a result, it can be challenging for physicians to reach a diagnosis based on provided Holter monitor data. This calls for an affordable, robust, patient-friendly ECG device that does not interrupt the daily routine of an individual while, at the same time, provides accurate, longer- term ECG data to help physicians better diagnose and treat cardiac arrhythmias.
Enter Washington-based medical device manufacturer, Cardiac Insight and its "first-of-its-kind" all-inclusive Cardea SOLO System.
Our product is a game-changer in the cardiac medical device market. It enhances clinical efficacy for the benefit of patients as well as physicians
The Cardea SOLO System combines a wearable, single-use seven-day ECG Sensor with windows-based software that delivers automated analysis and a draft summary report entirely in the physician's office or clinic in minutes. Cardea SOLO is the only wearable cardiac monitoring Sensor that eliminates the need for expensive and time-consuming third-party service centers and puts the control of patient data, along with its analysis in the hands of physicians.
Brad Harlow, CEO of Cardiac Insight, says, "Our product is a game-changer in the cardiac medical device market. Providing an unobtrusive, longer-term ECG wearable with breakthrough, in-office results and reporting, Cardea SOLO enhances clinical efficacy that benefits both physicians and patients. Adopting Cardea SOLO can improve patient compliance and streamline what is now currently a very fragmented workflow. Our aim is to transform ECG arrhythmia diagnosis at the point of care."
Improving the Patient and Clinician Experience
Harlow, along with a University of Washington cardiologist, founded Cardiac Insight in 2008 in their endeavor to deliver low-cost cardiac monitoring devices. "Cardiac monitoring is typically offered as a third-party service, which leads to extended waiting time for receiving reports, making it difficult for physicians to provide a timely diagnosis to a patient," he notes. With the Cardea SOLO System clinicians can make a diagnosis in seven days or less.
After wearing the device for seven days, when a patient goes to the physician's office for a follow-up visit, cardiologists simply remove the Sensor, insert the electronic module of the Sensor into the Cardea SOLO Smart Cable, and transfer the data into Cardiac Insight's proprietary software. The software then uses a robust set of ECG algorithms and interactive full-disclosure trace review tools to evaluate heartbeats and produce an automated draft ECG analysis summary report (usually 7 to 12 pages). With Holter, this process could take several days or even weeks. "This allows frontline clinicians to perform all three aspects of the patient diagnostic process— application, data analysis, and professional review and interpretation—without delay and the need to outsource sensitive protected health information (PHI)," mentions Harlow. Additionally, Cardea SOLO data integrates with a cardiology center/medical clinic's existing operational infrastructure, keeping patient data secure and accessible for immediate review.
Furthermore, Cardea SOLO streamlines and simplifies the billing process for the healthcare practice. Traditionally, the total receipt used to be split into two: the service center was responsible for billing the insurance carrier for the report creation, and the doctor was in charge of the receipt for the device placement and the professional fee for the report interpretation. "Multiple medical codes were being used, and the split bills created unnecessary administrative burdens," mentions Harlow. With Cardea SOLO, the physician only needs to use a single unified global code (currently 0295T) for Sensor application, technical analysis, and professional diagnostic confirmation.
A Promising Future
Spearheading innovation through partnerships with leading companies has always been atop Cardiac Insight's agenda. In fact, Harlow strongly believes "partnerships are fundamental to achieving results." As an example, the company has established a strategic collaboration with Welch Allyn (Hill-Rom) that extends its distribution reach to primary care physician markets. Cardea SOLO is also well-positioned for use in clinical research markets, and has a growing list of leading university researcher customers.
With all this support, Cardiac Insight continues to script client success stories with each passing year. However, the company doesn't plan to stop there. In the days to come, the firm is expected to release newer products and expand its presence across other market segments. "We are constantly learning, growing, and enhancing the capabilities of our solution to cater to the needs of the evolving medical devices market," says Harlow. As a result of which, the firm is also looking to shore up its team with new salespeople.
It is evident that Cardiac Insight—committed to driving faster and improved outcomes—is ushering in a comprehensive and streamlined approach to ambulatory arrhythmia diagnosis.