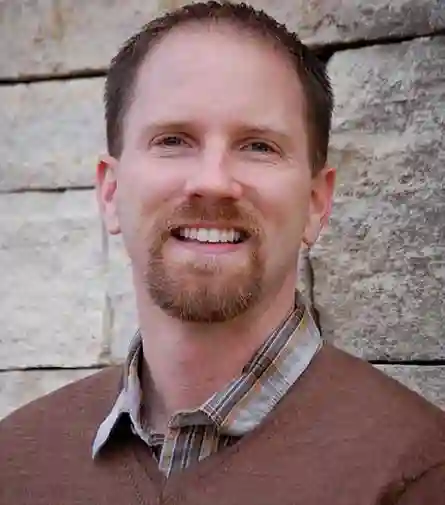 Mike Case Haub, CEO
Given the COVID-19 pandemic, while the doctors and hospital staff are busy taking care of the patients, pharmacists are working in parallel, establishing emergency drug formularies, monitoring and resolving drug shortages, establishing remote pharmacy services to prevent human-to-human infections, providing event-driven pharmaceutical care, educating the public on infection prevention and disease management, and participating in clinical trials and drug evaluation. With in-depth knowledge of medicines and experience in communicating and interacting with patients, they are working with physicians to prescribe the right medication or therapy to patients on multiple medications. Realizing this, Mike Case Haub started CHC Health to extend the pharmacists' outreach and utilize the full potential of these medication experts who have unique clinical training for making a positive impact on patients' overall health care. The company is a provider of pharmacist services to enhance the quality of care as well as overall health outcomes and help reduce costs for the healthcare systems. In an interview with CIO Applications, Mike Case Haub, CEO and Michael C. Dull, COO of CHC Health share their insights on their virtual pharmacist services, medication management, synchronization, and adherence programs that improve medication adherence and patient health outcomes while decreasing healthcare costs.
Could you give us a little background on CHC Health?
CHC Health offers a virtualized clinical call center solution. Working with physicians, payers, and health systems, we are helping them to educate patients about their medication to ensure they understand what drugs they are on. More than 400 clinical pharmacists associated with CHC Health leverage their knowledge in pharmacology to make recommendations to physicians on medication-related issues, which helps guide patients on self-care. We believe pharmacists are medication experts, and their coordinated efforts in healthcare can help implement new processes and support a quality-and-cost-driven environment. Pharmacists counsel patients and ensure that they understand their drug regimen correctly. By actively listening to the patient, we can help them craft their message in a way that helps detect the exact issues they face.
We have observed that patients go to multiple physicians or specialists for various chronic and acute conditions and take many medicines that sometimes cause allergic reactions. For side effects, physicians prescribe additional medication. However, with the help of pharmacists who have vast knowledge and experience in medicine, physicians can replace the drug that caused the reaction with the right combination of drugs. Switching the medication, rather than adding a new drug to the same medication regimen, helps in better patient management.
We believe pharmacists are medication experts, and their coordinated efforts in healthcare can help implement new processes and support a quality-and-cost-driven environment
Also, by analyzing drug therapy, pharmacists can ensure that the medication prescribed, is the best combination and fit for a particular patient.
What are the challenges or gaps that CHC Health is addressing with its services?
One of the biggest pain points is the coordination of care while being agile and strategic at the same time. We can solve that by making specific changes our services based on the client's requirements from an operations standpoint or through training and quality assurance. For instance, we are helping one of our clients identify patients that are on multiple medications and reduce them if possible. CHC Health is assisting various clients in solving their issues, such as lowering overall health costs and medication management. We can help positively impact patients and offer a seamless experience to a patient that leads to customer satisfaction. Moreover, patients are now paying directly for their healthcare cost, unlike the past where employers would bear most of the cost. Therefore, patients are actively engaging in their health care to ensure that they are paying for the right medication and not spending on unnecessary drugs. Pharmacists can help patients with managing their medication, especially during COVID-19, when everyone is pacing towards telehealth and virtualized health solutions.
What are the preliminary steps that you take while onboarding clients or engaging with clients?
First of all, we understand the issues that a client is facing, and the solutions that they had adopted to solve them in the past. Following a standard process, we then customize our solutions as per their needs and implement those with dedicated resources. We ensure that we continuously interact with the clients even after the implementation of our solutions and maintain a relationship with clients.
Could you walk us through a customer success story where you helped a specific client?
A client approached us in the middle of the last quarter of the year and asked if we would be able to help them achieve maximum stars for their health plan by the end of the year. Since Medicare measures the health plan by stars, the client was focusing on meeting specific measures for the higher rating as it is significant from a financial and a quality perspective. Dedicating our resources, we were able to help them attain that goal and a few additional bonus structures associated with that health plan in a short span.
How does the roadmap look for CHC Health?
We have traditionally been a virtualized solution and would continue to grow that while exploring different lines of business. We believe that being physically present in the physician's clinics, pharmacists can reduce the workload of primary care physicians. Therefore, we are trying to involve our pharmacists in the field while continuing to support patients via virtual clinical call centers. We are also investing our time in exploring remote patient monitoring to help keep patients at home and deliver quality care remotely. Patients can check their vital health parameters such as blood pressure, sugar, and weight at their homes. All that information will be uploaded into electronic health records, which can be accessed by nurses, physicians, or caregivers. This way, caregivers can monitor patients remotely and identify if they are facing any issues. We have a strategic partner who is adding value to RPM with their medication dispensing device that helps patients take their medication on schedule. Clinical pharmacists can help monitor and oversee this entire program and identify issues and patients' outcomes. Acting as an extension of the physician's office, we can escalate the issues that need immediate attention and assist in chronic care management. However, as a pharmacist, we are still striving to be recognized as a provider by Medicare and other health plans. We are hoping that pharmacists will be soon recognized as providers and be able to bill for those services as part of a patient's overall health care.