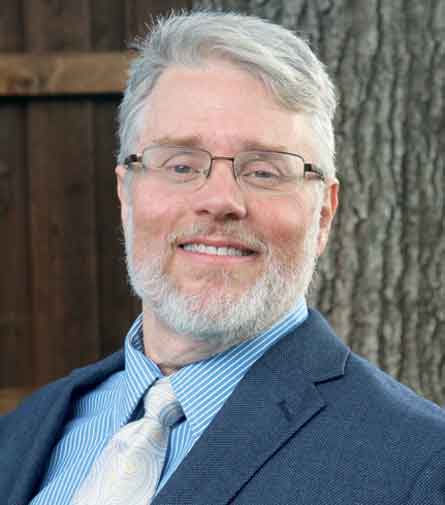 Carl Mays II, President and CEO
In the healthcare industry, medical billing and coding is a complex process that requires a lot of time and skilled professionals to perform efficiently. Since the majority of medical practices lack the necessary resources and time, they often choose to offshore this process. Although such outsourcing may help medical practices in reducing operational costs and generating ROI, there is a discontent mainly driven by offshore communication barriers and worker incompetency. Plus, these offshore billers and coders are driven to focus on quantity rather than quality, which further complicates the offshore medical billing and coding model.
To address such challenges, healthcare organizations need a partner who has deep expertise in the process and the ability to deliver effective communication. "This is exactly what we bring to the table to simplify the medical coding and billing process," states Carl Mays II, CEO of ClaimCare, an established and 100% USA-based medical billing and coding solution provider. Having been in the industry for over 30 years, ClaimCare is at the forefront of offering an unmatched combination of the latest technology, world-class process design and a team of experienced medical billing professionals. "Our medical billing specialists include certified billers, coders and implementation teams, as well as account service staffs," asserts Mays.
Serving a broad range of medical specialties and (such as laboratories, ASCs, and imaging centers), ClaimCare has gained vast experience that matches the clients' transforming expectations and medical billing and coding market trends. The company holds deep expertise in this market and specializes in a large number of EMR/EPM systems. To further complement its services, ClaimCare helps clients by attracting, hiring and retaining outstanding medical billers and coders with strong backgrounds in the healthcare industry.
ClaimCare's competency is further reflected in its technology and process design that stems from Mays' decade-long experience in working as a mechanical and aerospace engineer to design helicopters.
We believe the majority of problems results from poor communication. So, we over-communicate – in a very positive way. Our products are designed to support effective communication while delivering the right information at the right time.
With a designer mindset, ClaimCare develops processes that streamline the medical billing and coding tasks while preventing errors from propagating through the clients' systems. Most importantly, ClaimCare utilizes the latest technology to automate low-value tasks, allowing medical providers to focus on high-value tasks that offer significant ROI. Also, unlike other medical billing and coding solution providers, ClaimCare does not compel organizations to use ClaimCare's systems. Instead, ClaimCare works on its clients' systems, which produces full transparency between clients and ClaimCare.
The professionalism aspect brought by ClaimCare is unmatched in the healthcare market. ClaimCare stands true to its tag line, 'The Medical Billing Professionals,' and focuses on improving communication, internally as well as with the clients. The firm emphasizes eliminating communication barriers that arise due to offshore models and time-zone gaps by being solely focused on the US healthcare market. "We believe the majority of problems results from poor communication. So, we over-communicate – in a very positive way. Our products are designed to support effective communication while delivering the right information at the right time," states Mays. In addition, the company uses feedback mechanisms to figure out the root causes of issues and fix them early in the process to ensure the errors do not propagate through the system and impact a client's business.
A look back at the past decade reveals that quite a number of medical practices have struggled to find the opportunity to provide excellent healthcare to their patients due to inefficient medical billing and coding services. One such company was a multi-specialty rural health clinic. ClaimCare helped them to redesign some internal processes, put a better reporting solution in place and audited their billing. Upon analyzing the audit, ClaimCare found the client's previous billing company had been billing encounters incorrectly and putting the practice at extreme risk if an audit was conducted by Medicare or Medicaid. "We corrected the errors and increased the practice's collections by almost seven percent despite the fact that their charge volume dropped when we stopped billing services they should not have been billing," explains Mays.
ClaimCare has a proven track record of helping clients receive maximum ROI while alleviating the associated costs. The company's focus is now on expanding its current medical billing and coding systems, which presently includes eCW, AdvancedMD, Kareo, Centricity, Greenway, All scripts and many others. In the upcoming year, ClaimCare is planning on rolling out a new tool that will enhance the ability to generate great reports from 'any' medical billing and coding system. The company has further expanded its portfolio to incorporate consulting, compliance, credentialing and assistance with incentive-focused payment systems such as MIPS and HEDIS to ensure its clients receive the best billing and coding services in the healthcare market.