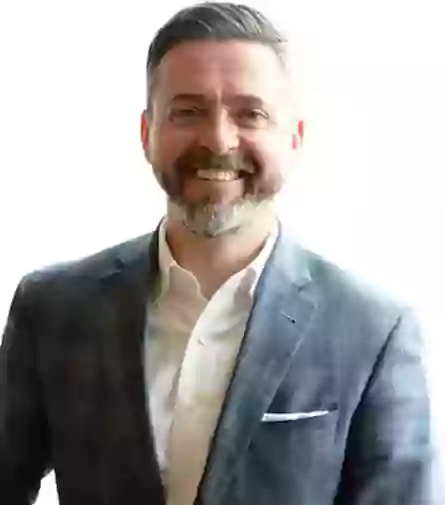 Dick Nord, CEO
For physician practices and healthcare providers, effective and efficient patient care is top-of-mind, and as such, ensuring 24/7 service and seamless patient-physician communication is crucial. However, using traditional answering services, physician offices often struggle with scheduling errors and end up routing patient calls to the wrong healthcare provider. Patients, on the other hand, frequently complain about long clinical call response and hold times, which results in unsatisfactory patient experience. It is important for office staff to have calendar control in their hands for scheduling accurately and directing calls to the right doctor at the right time. To that end, Clarus offers advanced call management solutions for providers and physician practices, which helps them to provide consistent patient care without the fuss or flaws of traditional answering services.
In an interview with MD Tech Review, Dick Nord, CEO of Clarus, shares his insights on how their platform enhances the communication between physicians and patients while driving down costs and improving workflow efficiency.
Could you give us a brief background on Clarus and the solutions that the company provides?
We offer Clarus After-Hours and Daytime call management solutions that improve the patient-provider communication round the clock and seamlessly manage inbound call volume. Clarus After-Hours replaces the traditional answering service usually deployed by small, regional, or local call centers and eliminates the various inefficiencies associated with them. First off, After- Hours eradicates scheduling errors by allowing the staff to manage their providers' on-call schedule and make last-minute changes from anywhere at any time through our cloud-based system. In essence, we ensure that the wrong doctor won't be called in the middle of the night, as staff can always update the schedule in real-time. Second, since our After-Hours platform is priced on a per-doctor, per-month basis and not on a call-volume basis, it helps in reducing costs for after-hours calls.
For doctors, our platform provides them with the ability to connect with their patients or hospitals by quickly reading or listening to messages on the HIPAA compliant Clarus app. With one of our one-touch secure callback features, they can call a patient or the hospital back without revealing their personal phone number. At the same time, After-Hours enhances the patient experience by eliminating lengthy hold times. As our system is automated, patients don't have to wait for call center agents to respond and can easily get through by leaving a message. The doctor can revert once he/she receives the message. This significantly accelerates doctors' response time as opposed to traditional answering services and improves patient satisfaction in the process.
Please elaborate on the features and functionalities of the Daytime solution.
Similar to Clarus After-Hours, the primary benefit of the Daytime platform is that the patient is no longer on hold. Clarus realizes that a major reason for patient dissatisfaction with their physician groups is long hold times. We eliminate patient hold times and improve clinical response times, which considerably reduces call abandonment rates. Upon discussing with each physician group their custom needs, we determine what is clinically most relevant to the patients and crucial for the financial health of the practice, so that we can manage important calls accordingly.
We offer ClarusAfter- Hours and Daytime call management solutions that improve the patient-provider communication round the clock and seamlessly manage inbound call volume
This eliminates the need to recruit a large number of full-time staff to answer phone calls. The Daytime solution also helps in improving staff workflow during the day, whereby practices can assign individual call types to certain staff, which further boosts efficiency.
Moreover, with both platforms, everything is documented automatically— time-stamped and dated through our system. With Clarus' transcription option, practices now have complete visibility into patient information, including name and DOB, reason for call, and their primary provider. This enables office staff to triage, prioritize, and call patients back quickly.
We started out with Clarus After-Hours as our core business, and around 18 months ago, we added the Daytime product to our portfolio. In addition to that, we have recently launched a paging solution that allows the office staff to send urgent pages to doctors during business hours securely through the Clarus app. This helps staff to keep specialists updated on patients that are admitted to the hospital during their rounds.
Could you talk about the Clarus application and the support and training options you offer?
Our intuitive application has the look and feel of an email inbox, which allows healthcare providers to seamlessly scroll through messages and check patient information and other related details or notes. It can be accessed on both smartphones (Android or iOS) and flip phones. The technology allows practitioners to listen to calls at the push of a button and return the call. Similarly, office managers can utilize Clarus' cloud-based dashboard to access after-hours call activity, manage on-call schedules, and summarize documentation of each call encounter, anywhere, anytime.
We provide the highest level of customer service and go through an in-depth implementation process related to managing call flow during the day or after-hours. Apart from training all key staff members on the usage of the platform, we also train doctors individually, either remotely or in-person, in just a few minutes. Plus, if a doctor or a staff member requires any assistance, they can reach a Clarus team member at any time of the day.
Could you elaborate on the reporting function of your platform and the benefit that it delivers to customers?
We provide our customers with an in-depth report on the call activity, including essential details, such as time of call, reason for call (appointments, prescriptions, urgent matters), on a volume by day, week, or monthly basis. It ensures that every patient is attended to, and each call is acknowledged. The report will also show the average response time of doctors, which enables them to identify slow and fast responders while determining the exact number of inbound calls to manage high call volume efficiently.
Moreover, for clients with hospital chains across the country, we can aggregate all the data and analyze the overall as well as individual performance of practices and specialties in the chain. Not just that, we can replace the different traditional answering services used by the larger groups with our robust solutions, and improve their business continuity and communication while reducing costs.
Could you provide us with a case study where you have helped your client meet their requirements?
One of our clients, an eminent Oncology group, was struggling with long response times to patients with after hours calls. Consequently, their patients were increasingly getting frustrated with lengthy hold times, the primary cause of the long response times. With our solutions, we efficiently solved their problem and helped them keep their budget under control by reducing their costs by more than half. In another case, a large multispecialty physician group was concerned about risks associated with receiving text alerts containing sensitive protected health information (PHI) through the traditional answering service they used to manage after hours call. By switching to our solutions, they could successfully eliminate the risk of violation.
What does the future hold for Clarus?
Clarus is investing more resources in improving the user experience for office staff and doctors. We will continue to understand the different needs and workflows of small and largesized independent physician groups, hospital owned physician practices and teaching hospitals. To attune to the growing communication needs of our customers, we aim to enhance our platform and serve them in the best way possible.