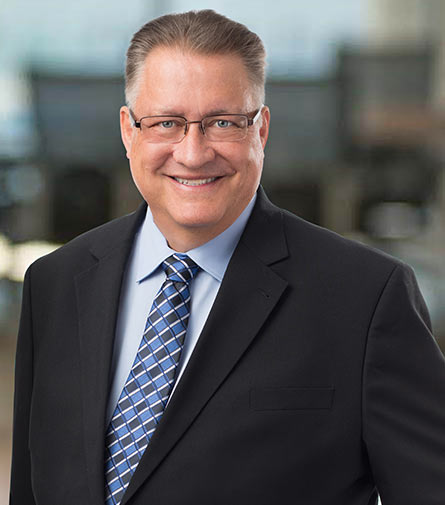 Thomas Franks, CEO
The aging population worldwide, skyrocketing healthcare costs and increased patient preference for value-based healthcare are fueling the market growth of home-based health care. To support healthcare professionals remotely care for and assist patients who prefer home care, assistive technologies such as Telehealth and telemedicine play a crucial role. However, COVID-19 pandemic's emergence has wholly transformed how healthcare is delivered to patients and presented several obstacles. Many healthcare services such as home visits had to be curtailed or postponed indefinitely out of caution to protect the patient and the caregiver from the viral infection. Though Telehealth is immense in its scope and capabilities, its widespread adoption has been minimal, primarily due to the significant initial investment for installation, employee training, and patient instruction —both in their medical offices and in patients' patients' homes. The lack of insurance coverage and its unorganized and fragmented nature presents a severe hindrance for home healthcare workers. With several setbacks of Telehealth and the new norms of COVID-19, a question that remains for home-based healthcare is, "What is the convenient alternative to Telehealth to continue providing health services to patients amid the pandemic?"
Thomas Franks, CEO of Homestead Telehealth, answers the question, "Telecare is the secret weapon of Telehealth."
Telecare is a subset of Telehealth, specific to audio communication. Not many people are familiar with Telecare because, for the past 30 years, Telecare was comprised solely of home-based medical alarm buttons. Phone-line based systems are still offered by 95 percent of traditional medical alarm companies today. However, during the past five years, technology has advanced significantly, and new Telecare solutions provide a whole new level of capabilities and services to healthcare and hospice providers.
Beginning in 2017, well-respected national organizations like Accessible Home Health Care, Landmark Health, PACE, JenCare Senior Medical Centers, and Assisting Hands Home Care have started using Telecare as a cost-effective means of delivering efficient home care for patients.
To start, the technology is far cheaper. Most Americans have far greater access to Cellular networks than to phone lines and internet access. Additionally, far less training is required for agency staff and patients. When visits can be done over the phone, care is as simple as pressing one button and speaking directly with a healthcare provider. Telecare also eliminates the need for expensive software and hardware to track and transmit information remotely. And with the typical Telehealth barriers removed, Telecare can be implemented quickly into an agency's menu of care without deploying or the resources. Telecare also has tremendous benefits for patient engagement and program compliance. Thus, it's possible to achieve many of the same benefits as telemedicine and telehealth programs through Telecare alone, at a small fraction of the required investment level.
Proactive Telecare for Better Home Healthcare
However, it is worth noting when a firm can maintain a leading position and make great strides in the Telehealth industry by delivering high-quality, proactive Telecare solutions. CA-based Homestead Telehealth is one such maven.
A wholly owned subsidiary of SafeGuardian LLC, Homestead Telehealth is at the forefront of developing proprietary, professional-quality Telehealth and Telecare technology for home health & hospice agencies nationwide. When the company was established, it mainly focused on developing and distributing medical alarms to the general public. A few years back, Homestead Health collaborated with a large home healthcare client to deploy their technology into patients' homes to call visiting nurses. In partnership with the client, Homestead Health conducted a pilot program, the genesis of designing and implementing a product line specifically for home health providers.
Homestead Telehealth has pioneered and developed the CareCaller
™
Help Alert. The CareCaller
™
Help Alert is a revolutionary Telecare technology designed to give home health patients the means to directly call and/or text message their visiting nurse, home health provider, caregiver, or a 24/7 nurse assist hotline anytime — all with the simple press of a button.
Our ultimate goal is to help patients get involved with their health as it is proven that increased patient engagement is the most effective way to reduce avoidable readmissions
It is an easy-to-use and cost-effective Telecare solutions delivered to home healthcare agencies across the country. As 4G LTE powers it, CareCaller
™
allows home health patients to immediately and directly contact their home health caregivers anywhere, anytime — and not just from within their homes.
As traditional medical alarm technologies require a third-party monitoring center to get in touch with a care provider, patients hesitate to press the button. For this reason, most patients press the button only during critical conditions. Unlike traditional technologies, CareCaller
™
encourages people to push their button at any time to speak with their healthcare provider. "Even if it's something as simple as "I dropped my pills or to schedule a nurse visit or if you are out of supplies, our platform delivers better personal communication," explains Franks. The company believes that true patient engagement is all about effective communication between care providers and patients. That is, speaking with a real person - preferably with healthcare providers and family caregivers you know and trust. "Apart from increasing patient engagement, it also enhances patient satisfaction as patients know whom they are calling," states Franks.
The devices are generally pre-programmed to the needs of the agency. So, when the devices are delivered, it is essentially built for Plug-N-Play set-up at the patient's home. The innovative Call-Us-First
™
program from Homestead Health helps educate patients on how and when to use their CareCaller
™
help Alert. The best part of CareCaller
™
is that the device has a built-in Voice Assistant that talks and gives patients the command when they press the SOS button. It provides a little time in case it is a false press. Another interesting innovative feature of Homestead's products is that the nurses and caregivers can call into the device to remind them to take their pill or remind them that they have an appointment today. The call from the nurses gets answered automatically, without the wearer pressing a button. This feature eliminates the drawback of traditional technologies. Earlier, nurses had to give their phone numbers to the patients even though they did not like it because nobody wants a call at inappropriate times or when they are on off.
The Power of Telecare Solution
He continues, "Our ultimate goal is to help patients get involved with their health as it is proven that increased patient engagement is the most effective way to reduce avoidable readmissions." The platform has been highly effective and helpful during these stressful COVID-19 times, especially if patients are concerned about exhibiting the new virus's early symptoms. With early detection, the chances for a positive outcome are much higher. Patients can quickly alert their home health providers about their problems or situations before involving an EMS dispatch, emergency department visit, and resulting hospital admission. With this improved connection to their caregivers, patients can communicate routine questions about their medical condition, confirm medications, schedule/reschedule follow-up appointments, report a worsening condition, or — in emergencies — request urgent nurse assistance.
Apart from this, there are several other benefits offered by Proactive Telecare
™
to patients and their healthcare providers. These include preventing avoidable hospital readmissions, reducing unnecessary emergency room visits, eliminating Center for Medicare & Medicaid Services (CMS) readmission penalties, improving CMS home health care patient satisfaction ratings (HHCAHPS), maximizing patient engagement, and improving positive patient outcomes. Avoiding unplanned emergency room visits by addressing the medical issues at the patient's home can prevent the resulting costly hospital admission, saving healthcare providers more than $15,000 for each occurrence. Home health agencies who utilize this technology are much more likely to be the recipient of medical professionals, payers, and health system client referrals. Best of all, for just fifty cents a day, most home health care agencies can easily afford to provide CareCaller
™
help alert to all their home health patients not only as a preventative measure against COVID-19 but for multiple other chronic conditions such as CHP, COPD, diabetes or those who are classified as high readmission risk clients.
Effective Patient Engagement Proven To Reduce Readmissions
Over the years, the firm has helped several national home healthcare providers to enhance patient engagement.
To illustrate this aspect, Franks cites a case scenario where one home health care delivery service used their Proactive Telecare™ solution to cut missed visits in half, boost their CMS rating by 20 percent, and reduce total hospital readmissions.

Accessible Home Health Care of Houston is an established and growing home health care agency serving the entire Houston metropolitan area. It employs approximately 30 clinicians in various disciplines –including registered nurses, certified nurse aides, social workers, and physical, occupational, and speech therapists–to serve the needs of its diverse client population.

However, it has found itself facing a crushingly competitive marketplace in recent years. According to the Texas Health & Human Services Department, there are 971 licensed home health providers located within the City of Houston, Texas. Additionally, there are 482 providers in the surrounding counties. That means the competition for professional and local referrals of new clients is simply staggering. To succeed in such a highly competitive market, home health agencies need every advantage they can get to survive and remain profitable. A reputation for delivering results is as essential as reducing costs for receiving referrals from healthcare providers. Further, successful home healthcare agencies keep a sharp focus on key metrics like readmission rates and customer service ratings. After all, multiple studies confirm that patient communication following discharge is the best way to avoid unnecessary hospital readmission.

"Unlike traditional medical alarm technologies, CareCaller™ help alert encourages people to press their buttons at any time to speak with their healthcare provider"

To achieve this feat, the company needed an affordable and easy-to-use tool with a patient population that includes geriatric patients and a limited understanding of modern technology. While the average CMS rating for agencies like Accessible-Houston is 3.0, Homestead Health wanted to deliver better than average quality care. While looking for a technology that can improve the company's performance even further, CareCaller™ Proactive Telecare™ solution from Homestead Health emerged as a boon.

Upon approving a pilot program, Accessible-Houston methodically evaluated CareCaller™ to ensure it could meet patients and staff's needs. The results ultimately led him to expand the program. With CareCaller™, the company improved operational challenges, reduced missed appointments, and empowered the agency to provide a higher quality of care for its patients by increasing patient engagement. All-in-all, the client was intrigued by the technology's ease-of-use, one-touch wireless call button, versatility, and affordability.

Building a Connected Future for Patients and Care Providers

The company's main objective is to spread awareness of Proactive Telecare™ and work with home healthcare companies, payers, and providers dedicated to offering patients a higher level of care. "With its unparalleled capabilities, Telecare technology can keep patients who require around-the-clock care connected to their caregivers anywhere, anytime," reiterates Franks. In a May 20, 2020 article in Kiplinger, Brian Marcotte, president of the National Business Group on Health, told the publication that, "Having a doctor treat an upper respiratory infection could cost as little as $40 via a video call compared to a doctor's office visit that would run about $100. An urgent care center's bill would be something in the neighborhood of $150. A visit to a hospital emergency room could set you back $700." In an unprecedented response to keep healthcare agencies moving along with their regular care of patients during social distancing, Centers for Medicare & Medicaid Services (CMS) is loosening its restrictions on reimbursement for Telehealth visits like never before.

In March 2020, CMS —which is historically very stringent on reimbursements for Telehealth visits — has initiated new reimbursement protocols for this hyper technology nationwide. This means beneficiaries could now visit their doctors via Telehealth communications and be covered. This move was unprecedented by CMS, but it was also necessary to help protect the nation's most vulnerable population during a pandemic. As a result, agencies are searching for Telehealth solutions to keep them safely connected to their patients without seeing them in person. As healthcare and home health agencies across the country are looking for a suitable Telehealth solution for their patients, Homestead Telehealth is cementing its place as the industry leader by continuing to deliver high-quality, low-cost Telecare solutions.