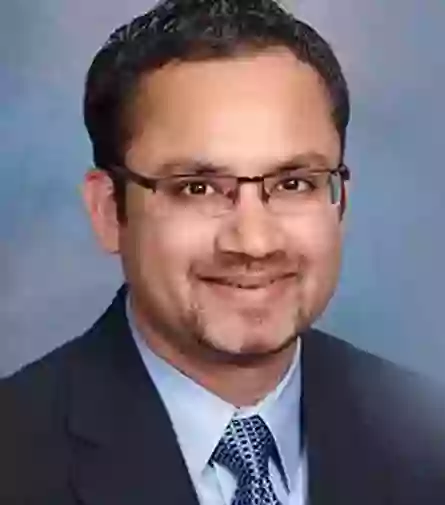 Ankit Agarwal, Co-Founder & CEO
The story of Imbed Biosciences, a privately-held biotech firm, began when Ankit Agarwal was a postdoctoral research scientist at the esteemed University of Wisconsin. While working on a translational wound-healing research project, Agarwal witnessed several challenges associated with topical antibacterial ointments and wound-healing dressings. Back then, the patients had to apply topical antibiotics multiple times a day for major burns to prevent wound infections. The most problematic part was dressing, especially for kids, as it was painful to change it several times a day. To address these issues, Agarwal together with a team of medical and veterinary surgeons set out to develop a dressing that can be applied and left in wounds for several days, which will not only reduce the frequency of dressing changes but also maintain an antimicrobial barrier. Their mission to develop advanced therapies for the treatment of burns, chronic ulcers, gastrointestinal defects, and soft-tissue repair led to the establishment of Imbed Biosciences.
Typically, in antibacterial ointments or gauze dressings, the topical silver present to prevent infections is rapidly deactivated while diffusing through the wound exudate. After thorough research and testing, Agarwal and his team created Microlyte Matrix, an ultra-thin, multi-layer polymeric film with uniform distribution of silver nanoparticles, for effective healing of wounds. "The novelty of the Microlyte is that it requires up to 100 times less silver to kill bacteria," says Agarwal. Being only a few micrometers thick, the matrix can conform to the underlying micro contours of a wound surface and the silver does not have to diffuse through the exudate.
The novelty of the Microlyte Matrix is that it requires up to 100 times less silver to kill the bacteria in a wound surface compared to standard of care and other dressings
So, in the case of Microlyte, 99 percent of the silver released effectively kills the wound bacteria. More importantly, the film is bioresorbable—it dissolves over three days and does not have to be scraped off of the wound surface.
Because of the polymeric film's bioresorbable properties, hospitals have found the application of Microlyte in surgical or biological grafts to be incredibly useful. It is beneficial in the treatment of chronic ulcers such as diabetic foot ulcers, venous leg ulcers where the standard-of-care (surgical debridement) often leaves colonies of bacteria in deep tissue surfaces. Moreover, large quantities of silver present in any other topical, antimicrobial, or antiseptic treatment can kill the fresh tissue surface that appears after debridement. In contrast, "Matrix's breathable film provides a sterile environment to promote new cell growth while releasing silver nanoparticles in the deep tissue surface that kill the hidden bacteria," says Agarwal.
The benefits of Microlyte Matrix are manifold: including being convenient to treat animal wounds that tend to get infected quickly due to being more exposed to the environment. One of the most significant advantages here is the fact that the matrix does not have to be applied again for three days.
The Microlyte Matrix is gaining adoption in the pediatric population, having found immense utility in pediatric burns and wounds. A good case in point was at the University of Wisconsin where the Imbed team was treating two-year-old kids suffering from epidermolysis bullosa and had to continually depend on bandages to protect their scaling skin. When Microlyte was applied to children's wounds, it provided much-needed relief because it reduced the frequency of dressing changes. Additionally, they experienced faster healing due to less disruption of the wound surface.
With Microlyte Matrix as the perfect springboard for the company's foray into drug delivery, Imbed intends to develop more products that deliver long-term anesthetics, analgesics, and opioids. The company is currently invested in producing larger matrices that can be placed both on the surrounding skin and the wound valley to prevent infections in large surgically created wounds such as thoracic or abdominal surgical wounds. They also have a project in the works that involves delivering therapeutic genes to localized skin surfaces to treat skin-based genetic diseases. Always innovating, Imbed continues to delve deeper and broader to find more applications in surgical procedures.