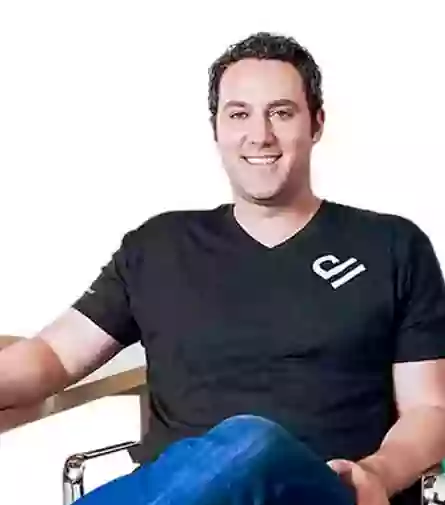 Luke Kervin, Founder & Co-CEO
"Change is the only constant." From time immemorial, the healthcare sector has been reminded of this quote, which best describes the digital era we reside in. While keeping up with changing technology has become essential, the question is, how are healthcare leaders turning this constant change into a business opportunity? California-based PatientPop has the answer.
Striking an innovative chord in healthcare, PatientPop has created a healthcare communications platform that constantly adapts to technological trends so that its customers— healthcare providers—are free to focus solely on providing optimal care. As independent healthcare practices frequently do not have the time to research, contact and manage multiple vendors and various aspects of their organization, PatientPop steps in to cater exclusively to healthcare organizations, driving their growth by expanding their online visibility, modernizing the patient experience and streamlining frontoffice operations.
"We offer an all-in-one practice growth platform that optimizes every step on the journey to recovery," says Luke Kervin, co-founder & co-CEO of PatientPop. The platform enhances the online profiles of each practice location and each provider, adding photos and optimizing contact information, and enabling patients seeking care to join the practice more easily. While the tide is shifting for medical practices to build a strong brand in the marketplace, and grow into a culture that attracts customers, PatientPop provides reputation management through automated patient surveys that gather feedback, and a responsive website solution that works across devices to deliver a positive user (and patient) experience.
Online scheduling is one of the key ways PatientPop encourages website visitors to request appointments. The company offers universal scheduling across dozens of business and healthcare-related websites, as it believes the user should be able to set an appointment wherever they encounter a provider online, instead of only having the option to call the office.

To cut down on the problem of no-shows, patients are sent reminders of upcoming visits via email and SMS, and are asked to confirm digitally. "The front-office team can check on the upcoming consultations by logging in to our platform and calling those patients who have not replied to reminders," says Kervin. This time-saving communication loop between patients and the medical practice brings convenience to everyone involved and gives staff all-new efficiency and visibility into providers' upcoming schedules.

The company has also created a patient recall system that can reach out to patients at the right time for a return visit to the medical practice. This is expected to offer lifetime value to both the practice and the consumer, and drive greater patient compliance with their healthcare plan. Additionally, the practice growth platform has also partnered with leading EMRs and management systems to optimize the scheduling experience for patients and practice staff.

The online presence of Dr. Shamsah Amersi, a Santa Monica-based OB-GYN, stands testimony to the efficiency of PatientPop. Dr. Amersi was the first customer to go live on the PatientPop practice growth platform when she had just set up her private practice. Four years later, she is one of the most successful OB-GYNs in the area with a flourishing practice and an incredible online presence that includes more than 590 patient reviews since joining PatientPop.

PatientPop's executive leaders have tapped into their e-commerce background, and experience driving customers and managing their journey, to create a solution that improves healthcare transactions. The company maps out the patient journey and identifies friction, for both the patient and the provider, to continuously improve their solution. Among the product modules in the pipeline is an auto-filling cancellation solution that will detect last-minute cancellations and reach out to those with later appointments to fill the slot, thus increasing schedule density and saving time. An insurance eligibility verification will confirm whether a patient is visiting an in-network doctor and check the copay and deductible for a healthcare service. With this in place, patients are less likely to be surprised by a bill - and more likely to pay. PatientPop also aims to facilitate messaging within practices to aid the front office in rescheduling appointments when the doctor is called in for an emergency or unavailable. The company is making major investments in R&D and looks forward to a bright future.