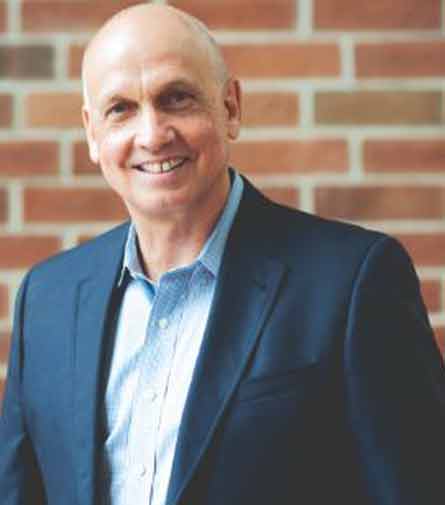 Matt O'Neal, Co-Founder and CEO
A prevalent and daunting challenge that every company faces and strives to overcome is hiring employees who are proficient enough to contribute to organizational growth. In the medical industry, however, the stakes are much higher than simply ensuring higher growth statistics in the boardroom, and thus, the process of hiring is under greater scrutiny. Moreover, organizations that work with specialized medical devices also face high attrition rates for new recruits. Having personally experienced such hurdles in their journey within the medical device industry, Matt O'Neal and Bob Mattioli decided they wanted to be the change they sought after in the arena. As a result, PrepMD was established as an enterprise that could teach, inspire, and better connect people to the world of medical devices.
What began as a cardiac device pacing school to train and serve the need of cardiac device specialists quickly grew to be a provider of a wide variety of medical device services. From cardiovascular and electrophysiology learning solutions for global markets to contracting trained healthcare professionals, and facilitating remote device monitoring, PrepMD today, is a trusted brand in the cardiac industry. PrepMD prepares those who aspire to a career where they can make a positive impact on patients' lives working as a cardiac device specialist. Once the 24-week program participants are trained, PrepMD then works in-hand with the best healthcare providers and hiring managers to place them, such that they can quickly be a contributing member of the clinical team, working for a medical device company or healthcare employer.
In an interview with MD Tech Review, Matt O'Neal, Co-Founder and CEO of PrepMD, along with Matt Wilson Director of Staffing & Remote Monitoring, explain how the company has made considerable improvements to the medical device space since its inception. Led by veterans who have a collective experience spanning over eight decades in the medical device industry, and connected to over fifty clients across the US, PrepMD implements innovative training programs that further clinical excellence.
Could you mention some of the challenges your clients face, and how PrepMD helps them solve these issues?
There are primarily three challenges our clients face. Firstly, while our clients have talent indigenous to their institutions, they might lack the appropriate training. As a solution, we offer corporate online or onsite training services to healthcare providers. The training is tailored to meet clients' needs and reinforces the fundamentals of cardiac device operations. The second predicament they might face is when they lack skilled employees altogether and are on the hiring lookout for competent workers. PrepMD can serve as a recruiter and can deliver highly productive cardiac device and electrophysiology mapping clinical specialists to healthcare facilities. The final challenge that our company helps solve is the complexities of remote cardiac device monitoring.
Our training, staffing and remote monitoring services are tailored to meet clients' needs and reinforces the fundamentals of cardiac device operations
With studies proving that remote monitoring represents a new standard of care, we offer our clients customized solutions to efficiently manage their remote monitoring functions and create better workflows.
How does PrepMD serve as an extended team for its clients? What is your approach in understanding the clients' needs?
Before the onboarding process, we observe our clients' workflows and have our team potentially work within their systems. This allows us to analyze their workflows and understand their talent requirements in greater detail. We also work together with their IT departments and establish a strong communication network with the clinics. PrepMD's primary objective is to establish a transparent relationship and foster a healthy partnership with its clients. To achieve this, we compare our training regimen to the standards required by our partners. We do this to ensure that the training of new employees is in sync with the client's expectations of skillsets. Additionally, with our online training platform— iPrepMD—we can not only train a new workforce in the operation of medical devices but can also train existing professionals with a multitude of courses.
Could you share a case study or two where you've helped a client achieve success?
The defibrillation threshold (DFT) test is a procedure where personnel induce and shock the patient. While it was a common process in operating rooms, the procedure is done more sparingly today since studies have determined its ill-effects on a patient's heart. This is also the reason why many medical practitioners are not trained to execute the DFT. One company that we worked with, brought their staff to our simulation lab such that we could educate them on the procedure in a safe and controlled environment. We conducted threshold testing over a tailored training regimen to ensure that they were adequately trained and could perform the DFT testing in the procedure room.
Another example of a great client interaction was with a large medical center in Vermont. The client was in need of additional staff while also training their existing practitioners. Over the course of eighteen months, we provided contracted staff who not only treated patients but also worked alongside the client's employees in efforts to train them. In addition, we provided remote monitoring services for their device clinic so they were able to care for their large number of cardiac device patients while they "staffed up". Finally, we provided onsite tailored training to their existing employees so they became competent in device follow up and ultimately became managers of their very busy device clinic. The endeavor turned out to be a great success where both organizations emerged as winners.
What, in your opinions, are the factors that keep PrepMD ahead in the competitive curve?
There is no other company that provides training, staffing, and remote monitoring services simultaneously, at the quality that PrepMD offers. Moreover, our services are flexible and adaptable to the needs of the current digital era. For example, within the remote monitoring space in particular, many competitors sell software or hardware that require their clients to use only specific technology. Our model, on the other hand, allows customers to use their existing infrastructure with no upfront costs or long-term commitments and simultaneously optimizes their revenue generation by helping them understand how to capture the maximum allowable reimbursements.
Our clients can also easily transition away from the services once they have "staffed up" to support the current standard of care, if that is their goal. In addition, we are making our training resources more accessible globally with an online product called PrepMD Passport Series which will enable current indigenous healthcare employees to "skill up" and grow professionally within their healthcare system. The PrepMD Passport Series allows more companies and individuals to access online learning resources so they can build their support within the organization, retain their staff and meet the growing demands of caring for cardiac device patients. Our full-time training services are short-term too, with just a 24-week program of didactic learning, simulation training, and clinical rotations that has resulted in a 98 percent placement rate within the industry. PrepMD has also directly placed or contracted over 500 trained professionals with medical device and healthcare employers across the US. Achieving such levels of professionalism and competency within the spectrum of all three services is seldom found within the medical device landscape.