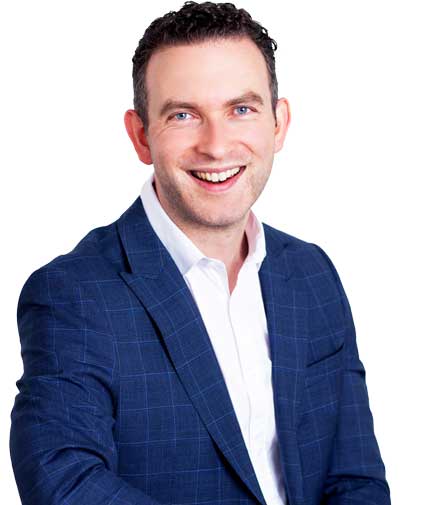 Benn Scrivenor, Founder and Company Director
According to the Australian Bureau of Statistics 2020, almost 16.6 per cent of the overall Australian population suffers from cardiovascular disease. Many of these patients will receive an implantable pacemaker, defibrillator, or loop recorder. Commonly referred to as Cardiovascular Implantable Electronic devices (CIED's), these devices are implanted to detect or fix electrical abnormalities with the heart and aim to improve cardiac function. CIED's can store a substantial amount of data including lead measurements, arrhythmias, battery longevity, activity levels, fluid levels and changes in heart sounds. This data can be reviewed to potentially see if there are changes to a patient's cardiac health and potentially allow for early warnings to avoid hospitalisations.
At the time of implant, most CIED's come with a small remote monitoring device that patients plug in beside their bed. Remote Patient Monitoring (RPM) was introduced a decade ago by the manufacturers of the CIED's to keep a closer eye on patients and alert for any clinical changes. Although there have been technological breakthroughs with cardiac devices, significant problems still exist with RPM. These include the deluge of medical data, false positive alerts, and poor communication (to both the patient and Cardiologist). In Australia, most of the remote monitoring isn't actively performed by the Cardiologist and is currently performed by medical device sales representatives. Adding on to the woes is the present pandemic situation, which has disrupted most physical communication between patients and their Cardiologists. At this juncture, assuring both the patients and their Cardiologists with a reliable RPM service is Qardia.
The company was formed in 2019 by Benn Scrivenor, a lead Cardiac Physiologist with more than ten years commercial and clinical experience in cardiac rhythm management. Qardia was developed to support both patients and Cardiologists with remote monitoring. It aims to provide hassle free remote monitoring support for the Cardiologist, with a focus on patient education, communication, and support. It is one of Australia's leading third-party RPM services and provides remote alert management 24 hours a day, seven days a week, 365 days a year.
"We started Australia's first 24*7 remote alert patient management system. We're a small team aiming to provide unbiased clinical care, and we're extremely passionate about all forms of cardiac care", states Benn Scrivenor, the Founder and Director of Qardia.
The patient-centric company provides unbiased assistance throughout Australia and offers life-saving information on people with CIED's residing in all regions. "We typically have a 98% connection rate with our remote monitors which is substantially higher than remote monitoring provided by medical sales representatives. Remote Monitoring technology has seen significant advancements, however, the information and experience for both patient and doctor are only as good as the weakest link, which is generally the team or person reviewing the data", states Benn. Due to Cardiologists sometimes having hundreds or thousands of remote monitoring patients, clinical information may be being missed by not engaging in a professional remote monitoring service.
We started Australia's first 24 Seven remote alert patient management system. By partnering with Qardia, you aren't outsourcing your remote monitoring. We become part of your Digital Health care team
By engaging with Qardia, Cardiologists aren't simply just outsourcing their remote monitoring, Qardia becomes a part of their digital health care team. Qardia reviews and triages all data into an easily digestible report so Cardiologists can make informed decisions on their patients. Currently, Cardiologists must navigate up to five different sales representatives with device data information all stored in separate locations. Qardia addresses this situation with its vendor-neutral, patient-centric solution which pools all the data in a single website and hands it over to the concerned doctor. The firm currently uses DEKKO, a cutting-edge military-grade data and files protection technology, to record and store all information recorded on their cardiac device. "Only dedicated devices experts are used by Qardia for monitoring, and we believe that regular communication with all information supplied in the same recognizable format can improve clinical efficiency and effectiveness of remote monitoring", states Benn.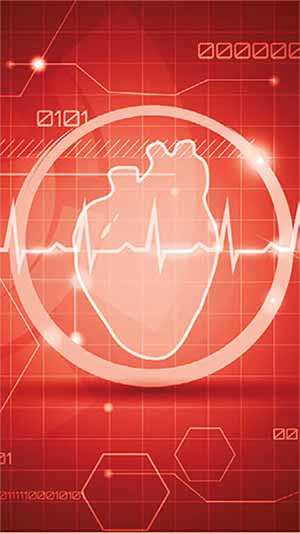 Qardia is Victoria's first Allied Health locum service focusing specifically on Cardiac Physiologists. Cardiac Physiologists provide clinical assistance in the investigation and treatment of Cardiovascular disease. "We operate the technology and medical equipment to assist doctors during a procedure and ensure everything's done as safely and efficiently as possible", states Benn. Qardia prioritizes patient connection and education and keeps them informed by striking a delicate balance between providing too much and too little information. To ensure they don't lose sight of their principles, Qardia is pursuing organic growth and ensuring they scale at a steady pace. "We'll strive to collaborate with local tech start-ups to develop a web portal and mobile app to improve our core services, and allow further efficiencies for all parties", states Benn. Moving forward, Qardia looks to expands it footprint globally, mainly in New Zealand and Asia Pacific region.