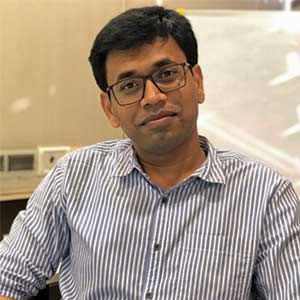 Javed Badshah, CTO
As COVID-19 pushed the healthcare system to move from "point of care" to "point of connection," telehealth usage surged dramatically, and for a good reason. It was the only effective way for patients and providers to safely access and deliver care through virtual channels, thereby promoting social isolation. According to a recent Harris poll, over 15 percent of the U.S. adults used telehealth for the first time during the pandemic, and nearly one-third of all adults have used it at some point. From the pre COVID-19 baseline, the overall telehealth utilization for office visits and outpatient care has increased 38X. And the adoption rate is likely to increase as 76 percent of the respondents indicated their inclination toward using this technology even after the pandemic subsides.
Having established itself as a household brand in the healthcare space, New York-based, Werq, Inc, envisions leading this paradigm shift with its revolutionary product, Werq Space. Werq Space is a modern patient management solution and contact center that sits on top of medical practices' existing EMR system. Primarily designed to address the need for establishing effective communication between medical professionals and patients, this web-based platform helps clinics improve their healthcare delivery. Medical practices can receive and send text messages directly to patients, schedule and change appointments, send alerts, eliminate missed calls, and, more importantly, see patients' previous visit notes.
Designed to thoroughly modernize medical practices, this robust platform helps healthcare workers optimize time, increase revenue, and focus on delivering effective care. Werq Space plays a pivotal role in every step along the way, from making an appointment to actually seeing the patient and beyond. By automating all these processes, it allows practitioners to focus on what matters most—the patients in front of them. In an interview with MD Tech Review, Werq, Inc.'s CTO Javed Badshah and its COO Saurabh Katyayan, share insights on the company's foray into telehealth during the healthcare crisis and their vision to mold the future of healthcare with Werq Space.
Telehealth has been at the mainstay of patient care ever since the pandemic struck in 2020; what drove this much-needed change from traditional care?
In the early days of the COVID-19 pandemic, lockdowns and stayat- home edicts posed a unique challenge to the healthcare system. It completely disrupted routine and nonemergency medical care access and delivery. While appointments were being regularly postponed or even canceled on many occasions, a number of patients did not want to step out of their homes due to the fear of contracting the virus. And we know that delayed or avoided medical care might increase morbidity and mortality associated with both chronic and acute health conditions.
We needed a way to let the practices connect with their patient and carry out the necessary clinical interventions in a way that is seamless, effective, and doesn't expose either party to the risk of contracting the virus. So we created the Werq Telemedicine a module within our robust practice management system, Werq Space that enables medical practices to conduct televisits, providing patients with uninterrupted access to care amid unprecedented events like the Covid-19 pandemic.
It is HIPAA compliant and accessible without a complicated signup process or any requirement to download an app on the patient side. Supported on both mobile and desktop devices, providers and patients can use Werq Telemedicine anywhere in the world.
We provide a simplified user interface through a progressive web application and use simple messaging services like SMS to connect providers with their patients
Providers schedule The two way video communication is recorded and stored in HIPAA compliant Amazon Web servers - for life.appointments through their own EMR system without any extra burden and use our product for face to face conversations, consultations, diagnosis, remarks, and treatments We provide a simplified user interface through a progressive web application and use simple messaging services like SMS to connect providers with their patients.Unlike other telehealth solutions that require patients to be a part of their providers' EMR ecosystem to access the healthcare facilities, our platform is designed to be completely open ended. Meaning, anyone, anywhere doctor or patient can use it. Patients just need is an internet-enabled device with a camera and a messaging platform to receive a link to the appointment and a confirmation OPT. And once they have registered, it's done!
We also have a virtual waiting room that features patients who have joined a video consultation early. This is visible only to the providers and helps them prep for the next patient in line.
Not stopping there, we offer concierge services to all the elderly patients in getting their telehealth consultation completed on schedule. The team sends free reminder SMS 5 minutes before the call, with a browser-enabled link to the patient so that no one misses their appointment at the last minute. Our patient intake and application services help patients to remotely schedule and reschedule appointments from the ease of their home. This service was extensively helpful for the providers; hence a dedicated patient intake link has been introduced from then, with enhanced capabilities.
So far, nearly 23000 minutes of teleconsultation were conducted using our telehealth module, totaling up to over 1800+ encounters with documentation. Even in localities with low internet connectivity, our platform has performed exceptionally.
As a holistic practice management solution, Werq Space has many modules. Could you give us an idea of how the pricing works, especially for the telehealth module?
Werq Space consists of various tools Werq Chat, Werq Reviews, Werq Referrals, and WerqTelemed that enable clients to handle their patient relationships, referrals, communications, reviews, and telemedicine. And for the first six months, all the modules are free of charge for all users. We offer free webinars, training, trouble-shooting, etc.! After the trial period, we charge 199$/per month/ per provider. This is unique in our industry because most of the other platforms charge providers by their locations also. Understand the value of the services healthcare professionals offer to our society; we don't want to penalize them for wanting to treat more patients across different locations. Needless to say, we don't charge patients for anything.
What does the future hold for the company?
The next big thing is the launch of the Werq Patients app. It is a mobile application that will allow patients to find doctors, communicate with them, fill in forms, store medical histories, and manage their prescriptions without using multiple applications. This will make our solution a 360 patient engagement platform. Moving into 2022, we envision harnessing the power of AI and ML to help practitioners diagnose patients better.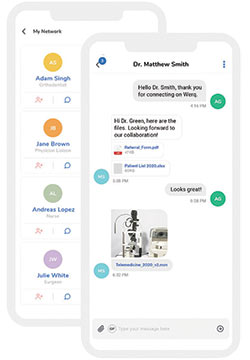 The idea behind Werq is not just to build an application; we want to create a robust ecosystem that enables patients to take care of themselves. Regardless of whether their physicians use Werq Space or not, we want to help patients in anything related to their health. They can seek our help for education or advices or to even identify the best providers around them.
For providers also, we want to create an ecosystem through which they can seamlessly manage their patients and render effective care while generating new leads. They should be able to see their own growth and manage their reputation through Google reviews or other similar applications. And based on their work, we would even promote them. That's our motto, "promote the good and make practice staff as a super staff."
All things said, we ultimately want to build an ecosystem with tools that make life easier for everybody; that's our goal!