FREMONT, CA: Technology has played a major role in drug development and the R&D value chain by transforming clinical trials and bringing down the failure rates. Pharmaceutical companies were considered as slow-adapters when it came to utilizing emerging technologies, because of the ambiguity existing around the space and also within a highly scattered supply market. Enhanced clinical trial expenses, clubbed with a higher percentage of trial failures and an increase in patient-centric trials, have brought a surge in demand for technology implementation in clinical trials.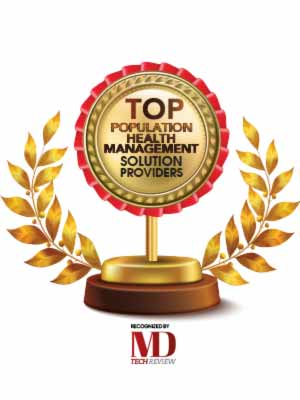 One of the significant reasons for surging inclination for technology by pharma companies is the increased impact on treatment adherence. New launches of tech-based wearables and ingestible sensors like the AI-driven chatbots to monitor patient reports prove that the trend is flourishing in pharma R&D. With partnerships with major players in the industry, pharma companies are adopting the latest technologies to increase global participation. A few technologies are most likely to be seen revolutionizing the patient enrolment, trial data management, patient engagement, and collection of endpoint data for market approval.
Technologies, such as wearables and mHealth, are making way for small and controlled clinical trials. Everything, starting from patient enrolment to drug administration and follow-ups, is being done with the help of a phone that is given to the trial participants.
The most significant advantage of adopting big data technology comes from its decision-making abilities across the value chain to the real world from discovery research. Data gathered in the real-world from EHR/EMRs, genetics data, and trial data, lab data, combined with machine learning (ML) and artificial intelligence (AI), can serve as a beneficial factor for the success of clinical trials.
AI technology investments in pharma R&D can increasingly streamline the clinical trial operations considering the evolution of supplier maturity and its ability as well. The highly-fragmented supply market for AI has just shifted from the embryonic growth stage in the technology adoption stats.
Blockchain in the clinical research studies, which is still developing, can collaborate with blockchain suppliers to enable the application of the tech across various aspects of the clinical trial value chain. It also additionally helps in streamlining the process and providing time, expenses, and security benefits that can let the startups with highly specialized expertise the opportunity to dominate the marketplace.
See also: Top CMOs