Medable collaborates with multiple companies to form a framework for diagnostics and treatments for COVID-19
Fremont, CA: Medable launches a multi-company research framework for the rapid development of diagnoses and treatment for COVID-19, providing individuals quick access to take part in the cutting-edge research for diagnostics, health monitoring, and interventional clinical trials. The American COVID-19 Collaborative Enabling Seamless Science—ACCESS initiative provides a mobile consumer application and secure infrastructure to quickly interlink health researchers and clinical trial teams securely with up to millions of home-bound citizens in the United States.
ACCESS simplifies the process for contributing specific information about their COVID-19 experience, combines it with available health records and data from wearable devices, and opt-in to participate in current and future studies for diagnostics, treatments, and vaccines. The data which participants share can be quickly and anonymously matched for the studies, providing the researcher with a foundational framework for dynamic research at scale.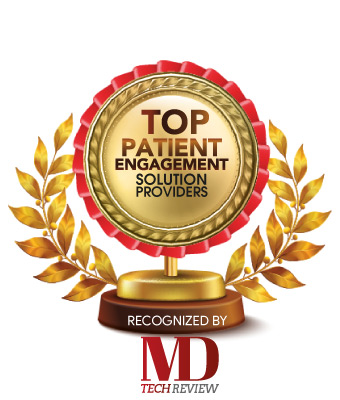 ACCESS is a product of collaborative efforts of Medable put together with technology and healthcare sciences companies such as Datavant, BioIntelliSense, Parexal, PWNHealth, and the American Heart Association's Center for Health Technology and Innovation. ACCESS takes full advantage of digital and mobile health technologies to facilitate in-house research, clinical trial access, and population-based long term outcome studies. The infrastructure consists of medical-grade wearable sensors, patient-reported data and outcomes, historical health records, and data record aggregation. Participants can opt-in at every stage so that they can maintain control over their health and make the decisions relating to how they want to maintain control and engage in potential studies involved in the trials.
"ACCESS will enable us all to accelerate diagnostic testing and clinical trials—and advance important monitoring and immunity research—so that we can conquer COVID-19 with effective prevention and intervention strategies," said Dr. Michelle Longmire, CEO, and co-founder of Medable, which built the mobile application and digital infrastructure for ACCESS. "By empowering people in their homes with ACCESS, we can accelerate research by reducing time for enrollment and data collection."
ACCESS provides screening, disease and immunity status testing, and extensive lab testing to qualified participants through PWNHealth's national network. "This is a pivotal point in the pandemic, and PWNHealth can play an essential role in the ACCESS program, leveraging our national clinician network, telehealth capabilities, and laboratory partnerships to enable patient access to testing at scale," said Sanjay Pingle, CEO, PWNHealth.
See also: Top Healthcare Solution Companies