The average consumer today is health-conscious, and the need to assess their health at any given time has driven the wearables industry towards a massive expansion. The ever increasing consumer demand has led to the continuous growth of the wearable medical technology market, with over 80 percent of consumers looking to use wearable fitness technology. As per market reports, the wearable global market registered a 15 percent increase in growth rate in 2019 compared to the year before. However, this demand for wearable devices isn't limited to consumers alone. The convenience of using these devices has made them mainstream.
The technology's transformative data usage has drawn significant interest from businesses. FitBits, Garmin Forerunners, and Apple Watches help track personal information such as heart rate, step count, and sleep, and provide users with real-time data.
Fitness Trackers and Health Monitors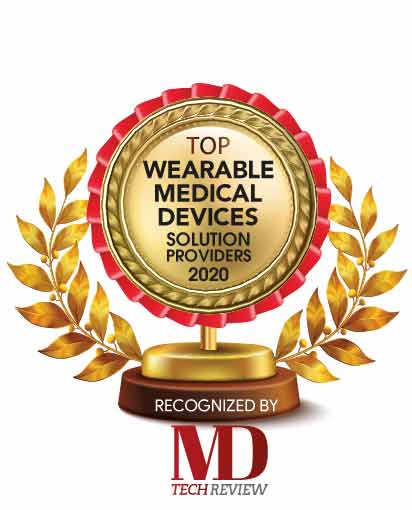 Amidst increasing diversification of wearable technology, smartwatches and fitness trackers continue to dominate the consumer wearable market. Fitbit debuted the first wearable device in 2009, with a design that featured a single button to toggle through the display to analyze a consumer's progress towards the 10,000 step goal.
In 2013, FitBit triggered the craze for wristbands, which led to the company gaining the majority of activity tracking in the market the following year. The Apple Watch debuted in 2015 and overtook Fitbit to become the most popular fitness tracking device in 2017. While the International Data Corporation believes that wristbands will experience negative growth rates in the upcoming years, smartwatches are expected to continue growing, accounting for nearly 50 percent of the entire wearables market by 2023.
There is an increasing number of new vendors emerging with innovative new products in the wearables sector. This proliferation of various new technology drives the market's growth. The wearables market is expected to turn into a USD 54 billion industry by 2023.
Over the years, wearables have developed from just step counts and active steps into active sleep trackers and heart rate monitors. These devices come with powerful batteries with increased viability and desirability, giving consumers little reason to take them off. Their ability to connect to social media platforms encourages data sharing and fitness competition. In most cases, creating a support network encourages users to meet their fitness goals.
With this product proliferation and technical improvements, health-related wearables are expected to sustain growth as customers continue their pursuit of healthier lifestyles.
Saving Health Insurance Costs
By leveraging wearable technology, businesses can significantly reduce their healthcare costs. Wearables allow companies to generate personalized employee-centric healthcare plans with fewer unnecessary costs. The multipurpose nature of wearable technology makes them a viable option for companies.
Wearables today can actively track blood pressure and store significant amounts of data. Once the data storage limit is reached, it can be transferred to storage devices using mobile applications, which further facilitates storage, tracking, data sharing comparison, and treatment optimization.
Wearable technology is also beneficial to doctors as it allows them to monitor their patients actively. This helps reduce transportation and readmission costs. By implementing interactive healthcare policies, tailored to each employee, businesses can cut short on traditional insurance costs that offer blanket coverage.
See also: Top Healthcare Solution Companies