Aledade receives $64 million from a Series C funding round led by OMERS Growth Equity
Fremont, CA: Aledade closes a $64 million Series C funding round following the constant growth of its nationwide network of a physician-led Accountable Care organization (ACOs). OMERS Growth Equity led the round along with strategic investors, California Medical Association, and returning investors Meritech Capital, Echo Health Ventures, CVF, and GV.
"When we started Aledade nearly six years ago, we believed that value-based care was the only path forward for our health care system and a sustainable business model for independent primary care practices," said Farzad Mostashari, MD, CEO and co-founder of Aledade. "Our uniquely resilient business model - built on years of hard work, innovation, and partnership - means that we have the resources during this difficult time to be able to support practices and help them not only to survive but to thrive. Aledade's mission of always doing the right thing for patients, for doctors, and society is now, and will continue to be, the core of our success as a business."
Aledade has built partnerships with more than 550 independent practices and 7300 providers in 27 states. Aledade's ACOs care for a whopping 840000 patients and handles more than $7.5 billion in health care expenses via 38 Medicare and 42 other value-based contracts.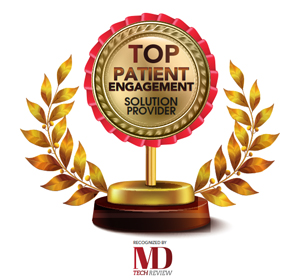 The funding round for Aledade comes as the company has seen an annual growth of 60 percent in revenue, as well as almost 50 percent yearly growth in its patient base and total health care spending under the management umbrella. This latest input of funds will strengthen the company's growth both at present and new ACOs along with its value-based contracts with Medicare, Medicare Advantage, Medicaid, and leading Commercial Health plan options.
"All across America, primary care physicians need innovative ways to deliver better care at a lower cost, while simplifying the administrative burden that takes time away from their patients. As this shift from legacy models of reactive patient health management to proactive value-based care gains momentum, and interest in the ACO approach continues to grow, Aledade is working hard to support physicians through this positive change," said Teresa Lee, Managing Director, OMERS Growth Equity. "We are proud to have led this new investment in Aledade's team and business and look forward to helping the company build out its proven model, team, business, and vision of a better health care system built around trusted primary care providers."
The growth displayed by Aledade to date is driven by the success of its physician-led ACO model, leading to an increase of the company shares in the risk and reward of value-based contracts with the independent practices that have been participating. Aledade ACOs have enhanced quality of care and health outcomes while controlling costs in all varieties of public and private payer contracts. As a result, Aledade's partner practices have been acknowledged by more than $47 million in shared savings revenue.
See also: Top Healthcare Solution Companies