FREMONT, CA: The upscaling of virtual care capacity and the mainstreaming of telehealth has given birth to new digital health tools. Healthcare facilities are looking at a new breed of digital health applications to seize emerging opportunities. Telehealth, the prime technology among them, is here to stay. With telehealth, healthcare is shifting to virtual care models. Here is more about the ways through which telehealth can change the way people experience care.
With telehealth being the de facto mode of accessing healthcare for most low-acuity and routine care requirements, a number of related technology trends are quietly gaining momentum as well. Technology-enabled workflows now allow patients to complete most of the registration formalities prior to the visit, be it a virtual consult or a clinic visit. Registration kiosks in healthcare facility lobbies may soon be powered with facial recognition to eliminate the need for touching any surface. Routine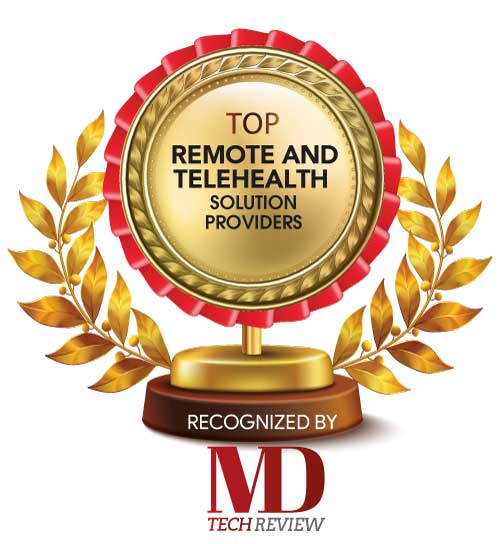 examinations t clinics are also going virtual, with many diagnostic procedures now possible through remotely controlled devices. Care providers are doing their patient rounds through the virtual visit, the trend which is to grow in the coming years.
Healthcare providers are more motivated than ever to keep their community healthy at their homes. The emergence of telehealth and intelligent remote monitoring tools enable patient populations to stay at home and manage their conditions, avoid visits to hospitals, and communicate on a real-time basis with their care providers. A vast array of automated communication tools allows clinicians to use rule-based messaging to push everything from health training, post-discharge care instructions, and appointment reminders through text, SMS, and mobile notifications.
Data mining techniques can identify subsets of populations at risk and allow caregivers to act on time. Certain companies are targeting high-risk populations through SMS, and automated communication tools can serve populations in a crisis. The use of telehealth and automated communication tools has enhanced healthcare outcomes by mitigating no-shows for appointments, increased adherence to medications, and targeted interventions during events.
See also: Top Healthcare Startups