The introduction of patient journey analytics will help medical device developers well position their products in the marketplace.
FREMONT, CA: The moment patients seek medical care to identify the cause of their symptoms, they began a journey involving medical practitioners, devices, and multiple stakeholders too. Hospitals, physicians, nurses, insurance companies, pharmacies, and medical device companies are all included in this. By mapping these pathways, the healthcare provider can gain a deeper understanding of care priorities and opportunities for ongoing communication with patients. By realizing how a patient navigates the complex and ever-changing healthcare system, organizations that develop medical devices can tailor their research, development, and commercialization of devices to get the right treatment into the hands of the patients in a better manner.
The key elements of the patient journey enable an organization to get a better understanding of how patients are being cared about, what is working, and ultimately what patients and physicians are saying about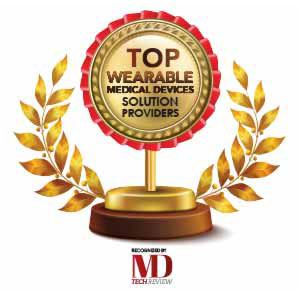 treatments. Patient journey analytics can help identify the side effects, symptomology, and costs associated with currently available devices. This can help companies better position their products and services in the marketplace to address patient needs and improve access to care. With these types of insights, just waiting to be unearthed, medical devices manufacturing companies can afford to pay attention to the patient journey and its effect on their business.
It's very expensive to develop and bring a product to market, and there is a wide range of hurdles – many of which are regulatory in nature. If the company does not have an understanding of where to place the product, then the company can miss out on that investment. Market research is the preferred solution for this. Experts point out that patient journey analytics are also valuable to market research as it combines several data sources, including claims data, electronic medical records (EMR), social media data, and more. So, while developing medical devices, access to important patient data and advanced analytics tools is just as important as intellectual horsepower.
See also: Top Medical Device Consulting Companies